An Afghan parliamentarian has declared a Jihad against the country's TV talent shows, outraged at the way the popular shows feature unveiled women singing and dancing in public.
The singing competitions - based on the hugely popular western versions such as The Voice and X Factor - have proven to be hugely popular in Afghanistan ever since the Taliban was ousted in 2001
However, religious hardliners have objected to the shows, with people complaining they offend Muslim culture and customs of the country and pander to western values.
Abdul Sattar Khawasi has said he will now declare Jihad (Holy war) against the TV shows and has led a campaign against them which led to the Afghan minister of information to review the programmes.
"I have already made it clear in the lower house that I am going to start a jihad against these kind of shows and programmes on our television channels," The Daily Telegraph quoted him as saying.
Khawasi's criticisms are mainly aimed towards the Voice of Afghanistan - which follows the established format of 'blind auditions' and one-on-one sing offs like the British and US versions.
He added: "Look at its name, The Voice of Afghanistan, how sweet the name is and how great it looks, but unfortunately look at the contents of the show - it does not represent the culture and customs of our country."
The rise in the popularity of the singing contests is seen as a positive reaction since the removal of the Taliban's reign, where when television, films and videos were banned in the country.
However, the shows have also received criticism because of how females perform in a country where many woman still live under strict conservative rules where they are rarely seen outside the home and never without a burka.
One of the judges on the Voice of Afghanistan, Aryana Sayeed, who was born in Kabul but now lives in London, has regularly been condemned on social media for not wearing as headscarf on screen and wearing tight-fitting dresses.
During the first season of Afghan star - the country's version of Pop Idol - one woman was forced into hiding after her headscarf slipped as she danced.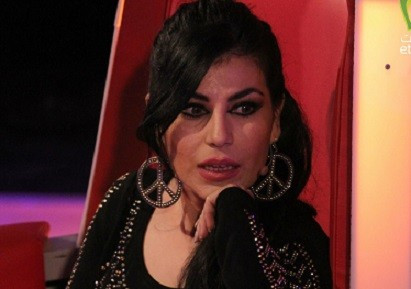 Aminullah Qaderi 24, a student at Kabul University, said Afghan producers must show Afghan culture and Afghan initiatives.
He added: "I have watched The Voice of Afghanistan a little bit, but I did not like it because the way the judges are dressed and especially that female one. It is totally a western thing.
"I would not like any of my family member to continue following this show."
READ:Jihadists Recruit Women for Frontline Terrorist Attacks