They're two of the biggest names in movies, what with one of them just having directed Star Wars: The Force Awakens and the other the epitome of award-winning Hollywood. But now, filmmaker JJ Abrams and actress Meryl Streep are looking to swap the big screen for the small one in upcoming television series, The Nix.
Based on the best-selling novel by Nathan Hill, the Warner Bros show will likely follow college professor-turned-writer Samuel, who hasn't seen his mother since she abandoned the family decades ago when he was just a young boy. Quite unexpectedly she reappears, allegedly having committed an unusual crime that becomes the talk of the town.
While the media paint his mother, Faye, as a rogue hippie with a questionable past, Samuel can't help but shake the fact that he knows his parent as an ordinary woman, who grew up to marry her high-school sweetheart. But which version of her personality is true?
To save his mother from potentially facing serious charges, Samuel embarks on a journey to discover the truth, uncovering long-buried secrets that travel all the way back to Norway, the original home of the mysterious Nix. In doing so, Samuel must confront Faye's emotional past and reevaluate everything he thought he knew about his mother and himself.
The name of the book is reportedly inspired by Norwegian folklore, wherein a Nix is a spirit that can take on many forms. Occasionally in stories they have been known to steal children away, but according to his website, Hill's interpretation of the phrase "is anything you love that one day disappears, taking with it a piece of your heart."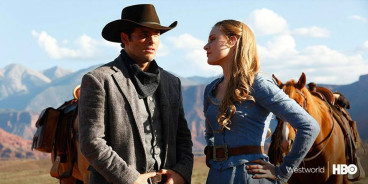 It's expected that Streep, 67, will bring to life the mother in the story, while both she and Abrams, 50, will produce for his company Bad Robot. The latter seems to be taking a step back from cinema in favour of television as of late, having recently worked on new titles such as 11.22.63 starring James Franco, Cameron Crowe's Roadies and upcoming HBO sci-fi thriller series Westworld with Ed Harris, Evan Rachel Wood and Anthony Hopkins. He's also continuing his work on crime drama Person Of Interest.
Streep is currently rumoured to be starring in Disney's sequel Mary Poppins Returns alongside Lin Manuel Miranda and Emily Blunt, and was last seen in surprise summer hit Florence Foster Jenkins. At the moment, The Nix is yet to schedule an official screen date.
For more entertainment news follow A-List on Twitter @Alistinsider