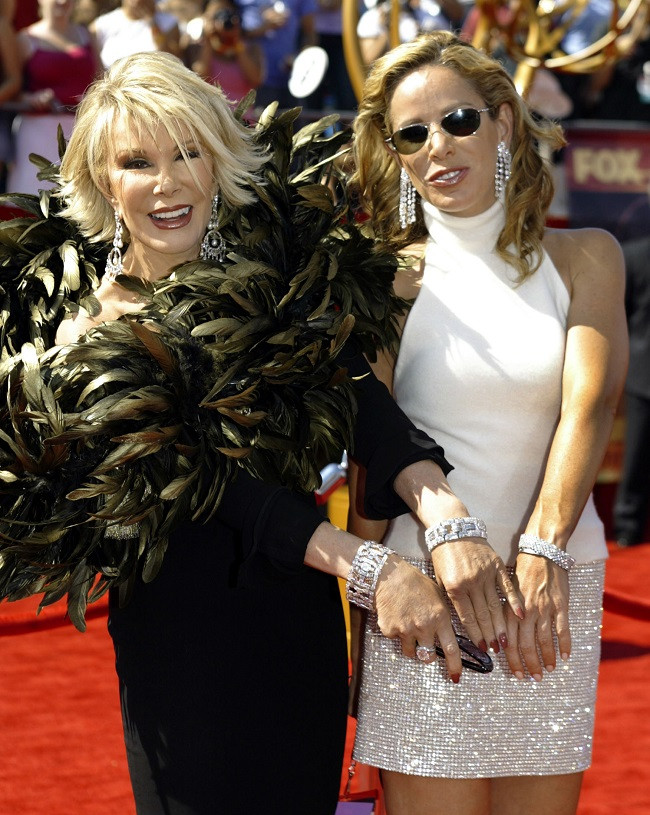 Comedian Joan Rivers continues to be on life support after claims she "was on a long road to recovery".
Rivers was put into a medically induced coma at Mount Sinai Hospital in New York City, after suffering a cardiac arrest during throat surgery on 28 August.
Doctors were claimed to have started the process of bringing her out of the coma, but her daughter, Melissa Rivers, who has kept vigil by her hospital bedside has since confirmed she still is on life support.
"On behalf of my mother and our family, we are extremely grateful for all the love and support we have received," she said.
"At this time, she does remain on life support.
"I know my mother would be overwhelmed by the continued outpouring of kindness and I want to thank everyone for keeping us in their prayers."
Rivers brain damage fears
Sources told the New York Daily News that if Rivers recovers her rehabilitation process could take months or even years.
They also told the paper that the US star was expected to wake up on Tuesday, as the procedure to bring her out of a coma got underway, but added: "There is real concern that the part of the brain that controls motor skills may have been compromised, leaving her as either a vegetable or in a wheelchair."
The award-winning TV host, known for her penchant for plastic surgery, had attended the Video Music Awards and Emmys just days before the operation.
She was said to have joked about "going in for a little procedure" before she suffered cardiac arrest during her operation at the New York clinic.
Her daughter is reportedly considering a lawsuit against the doctors who performed the routine medical procedure on the 81 year-old presenter.
"Shock and upset is turning to anger, and they are looking for someone to blame," said a source close to the family.