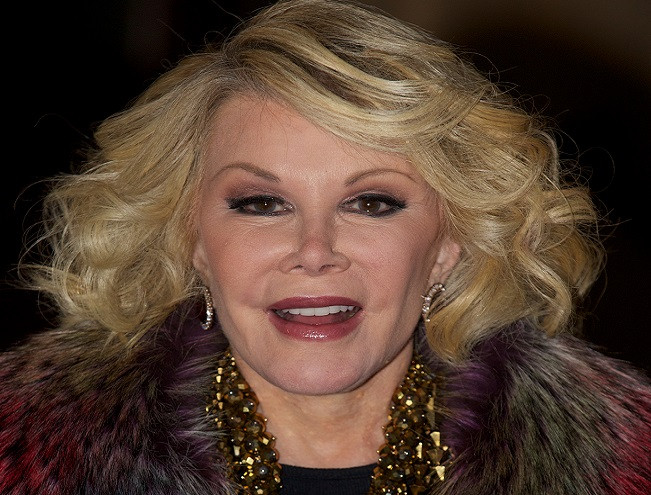 US comedian Joan Rivers is being brought out of her medically induced coma amid fears she could be left confined to a wheelchair.
Rivers was put in a coma at Mount Sinai Hospital in New York City after suffering a cardiac arrest during a throat operation.
"The waking-up process has begun and will take until Tuesday," a source close to the family told the New York Daily News.
"There is real concern that the part of the brain that controls motor skills may have been compromised leaving her as either a vegetable or in a wheelchair."
"We are keeping our fingers crossed," her daughter, Melissa Rivers, said on Sunday in an earlier statement.
"My mother would be so touched by the tributes and prayers that we have received from around the world. Her condition remains serious but she is receiving the best treatment and care possible. We ask that you continue to keep her in your thoughts as we pray for her recovery."
The 81-year-old suddenly stopped breathing while having a routine procedure on her vocal chords on Thursday.
Just days before, she was working on her hit TV show Fashion Police after attending the MTV Video Music Awards and the Emmys.