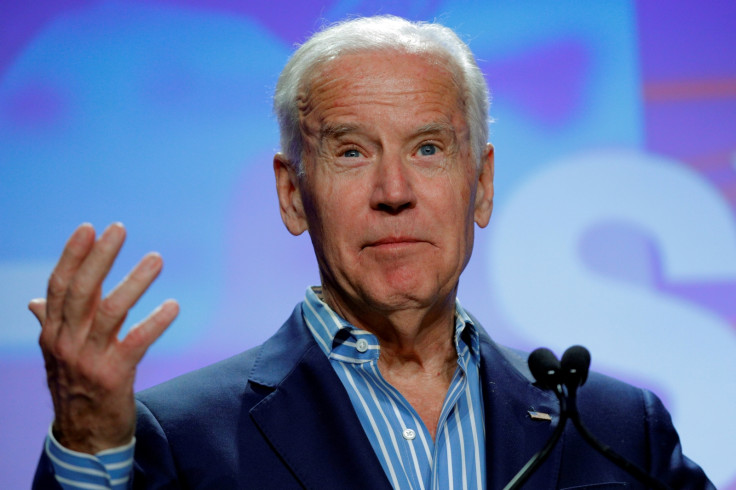 Former Vice President Joe Biden had a simple message for college boys when he spoke at George Mason University on 28 April.
The 74-year-old also took an indirect swipe at President Donald Trump and the infamous 'locker room' talk that gained publicity before the 2016 US election.
Speaking to a hall packed with students at the Virginia campus, Biden said: "Guys, a woman who's dead drunk cannot consent. You are raping her. You are raping her"
"If you [they] cannot say 'it's OK'. I really mean this, we've got to talk about this," according to a clip of the event published by the BBC.
The Washington Post reports that the former VP spoke – for around 30 minutes – about the history of women's rights and rape culture dating back to the 18th century.
Biden said: "I've been in a lot of locker rooms. I don't know where in locker rooms where it is acceptable to talk about, 'Man, I was out this weekend and boy, I got a piece of her, and I did this and I did that.'"
"The guys who usually say that are usually the ugliest sons of guns in the room," he added, to rapturous applause from the crowd, before continuing: "Here's the deal guys, you gotta speak up. You cannot let that kind of talk be bred on a college campus."
The comments appeared to be in reference to Donald Trump's attempt to trivialise boasts he made about grabbing women by the genitals as mere "locker room banter".