Johanna Konta targeting world number one spot after Miami Open success
Konta has developed into one of the best female tennis players in the world.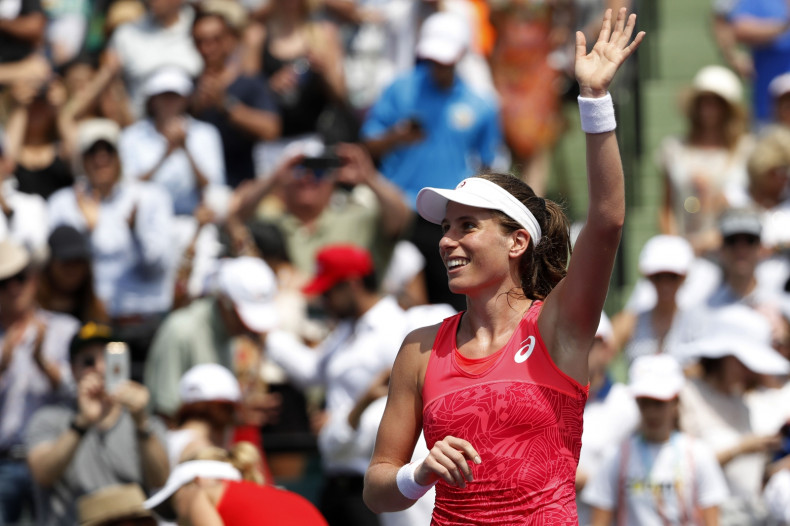 Johanna Konta has set her sights on becoming the best female tennis player in the world after defeating Caroline Wozniacki in the final of the Miami Open on Saturday (1 April).
Konta controlled the clash against her Danish counterpart from start to finish and won the biggest title of her career in straight sets. Speaking after her 6-4, 6-3 victory over the former world number one, the 25-year-old expressed her long-burning desire to replicate Wozniacki and reach the pinnacle of the woman's game.
"The belief has been there since I was a little girl," Konta told BBC Sport. "I'd like to be the best player in the world but there's a lot of work to be done between now and then. Everybody's journey is different. I needed a little more time and a little more experience to accumulate the knowledge that I have and re-use it in my matches."
Konta has emerged from the sporting wilderness in recent years. She was 146th in the world less than two years ago but is now set to climb to seventh after winning her third WTA tour title in Miami.
The Sydney-born tennis supremo believes her rise is down to her "calmer tennis" and credited her progression to former coach Juan Coto, who passed away in December.
"I play smart tennis and calmer tennis I think. It just took time. On paper, it looks like a quick turnaround but it's been a long time coming." Konta added.
"Everything that I do, he (Coto) will be a part of. He left me with some incredible tools to deal with my profession and also life. He is still very much a part of my journey."