John Barnes maintains a refreshingly realistic view when it comes to Liverpool's issues with attracting world-class talents to the club. He backs Jurgen Klopp to succeed in coaxing the best from players who move to the Premier League with reputations on the quieter side of things.
With Liverpool having won only three matches to date across all competitions in 2017, reports suggest the German is planning to overhaul certain areas of his under-performing squad this summer. Changes are clearly needed to prevent the inconsistencies that have seen them regress rapidly from title contenders to top-four battlers with all chances of silverware extinguished in the space of a few months.
"I'd love to see [Cristiano] Ronaldo, [Marco] Reus and Manuel Neuer, but that's not happening," Barnes, speaking on behalf of Bonus Code Bets, told IBTimes UK before a morale-boosting 3-1 win over crisis-stricken Arsenal.
"In terms of the best players in the world, if they are coming to England, they are going to go to Manchester City, they're going to go to Chelsea, they're going to go to Manchester United.
"They are going to go to these clubs before Liverpool. The advantage we have is that we trust Jurgen Klopp enough to make the decision to buy some players in Germany or wherever that he knows can do what he wants.
"If you are talking to me about the obvious players who I would like to see coming, there is no point mentioning them because they are not coming to Liverpool.
"We are unique in that. Unless it's going to be a £40m or £50m signing that everybody knows is a world-class player, the Arsenal fans will be disappointed. The Chelsea fans will be disappointed. Liverpool fans trust Jurgen Klopp enough to know that he may sign a player we've never heard of, but we trust him enough to get the best out of that player."
So just how many players are Liverpool away from mounting a sustained push for their first top-flight title since Barnes fired 21 goals to lead them to First Division glory in 1989-90?
"How long's a piece of string, as Kenny Dalglish will tell you. Who knows? You can never tell."
Many Liverpool supporters have bemoaned the club's failure to recruit any new faces during the mid-season window, with Jamie Carragher labelling a lack of reinforcements as a "major disappointment" given the respective strengths of the squads also battling for a top-four finish. Barnes, however, recognises the issues with attempting to strengthen in January and believes the Reds were right to steer away from a policy of buying for the sake of it.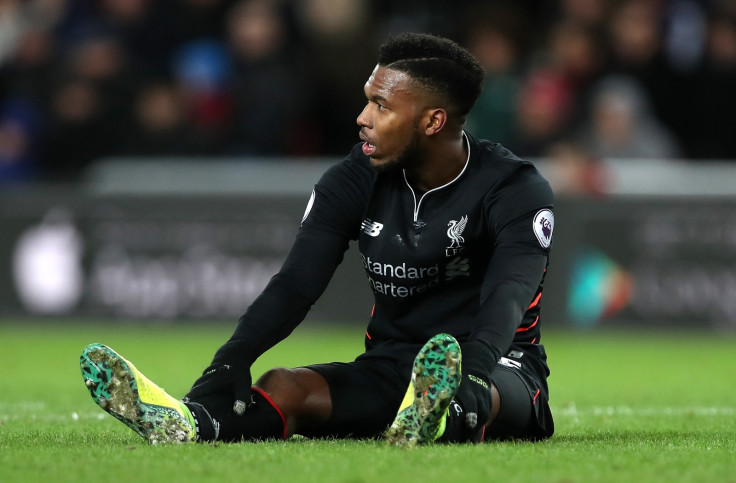 "Not necessarily, no [was it in hindsight a mistake for Liverpool not to sign any new players in January], because you need to get players who are better than you have. You end up spending £60m in January and not improving. I've never felt January was a time to sign."
He added: "The fans might be disappointed, but I'm not too disappointed. Obviously because of the way that December went, we assume that if we make signings in January it will be better. But we really don't know, because it's depending on which players we could get.
"I know that Jurgen Klopp would sign players who he believes can improve the squad, but don't just sign players for the sake of it, which is probably what they used to do in the past. Whereas now it's the right thing to do to not make signings just because it's January and you feel you need players."
One player whose Liverpool career certainly appears to be in question is Daniel Sturridge, after Klopp confirmed that his situation will be assessed at the end of the season. Does Barnes think the injury-plagued England striker will remain at Anfield next year amid a hugely disappointing run that has seen him start just five league games in total this term?
"I think he's got a contract, so, unless someone comes in and makes a bid that Liverpool accept and are obviously going to pay him the salary that he wants, he will remain at Anfield," he said. "When people talk about players leaving clubs, first of all you need somebody to buy them and you need somebody to match their wages. If that doesn't happen, players stay at clubs.
"If that doesn't happen, and, with his injury record, clubs may not come in for him, it's a question of... If Daniel Sturridge is fit, of course he's going to be in Liverpool's team. Fit and motivated. If Daniel Sturridge is injured, obviously this is when the question marks come up against him and about his future at Liverpool. But as I said, unless somebody is willing to pay the salary that Daniel Sturridge is on and pay the transfer fee, he will be at Liverpool next year."