Former Liverpool striker John Aldridge believes the disruption surrounding Alexis Sanchez's future at Arsenal "can only be good" for the Reds.
The Chilean international's contract at the Emirates runs down in 2018 and he has not yet signed a new deal. According to the Mirror, the forward's attitude on the training ground since the Gunners' 5-1 defeat to Bayern Munich in the Champions League round of 16 has not impressed Arsene Wenger and his staff.
It is also reported that the Frenchman had a series of rows with Sanchez and the latter is willing to leave the club after the end of the season. Wenger dropped his star player from the starting lineup against Liverpool as the north London club suffered a 3-1 defeat at Anfield.
Arsenal manager admitted his mistake in dropping Sanchez on the bench following his side's last defeat. In addition to this, Wenger has denied having any bust-up with the former Barcelona man and claims to have a "normal" relationship with the attacker. Aldridge criticised Wenger for not including Sanchez in the starting XI to face his former club.
"There's a lot of speculation around Sanchez's future at the moment, and the disruption can only be a good thing for Liverpool," Aldridge told the Liverpool Echo.
"We've had it with Luis Suarez, a great player who had his head turned and eventually left. It's inevitable. The problem we had was how we replaced (or didn't replace) Suarez. I wouldn't mind if Arsenal had a similar problem!"
"I can imagine the psychological boost Liverpool will have received when Arsenal's teamsheet landed at around 4.30pm. No Alexis Sanchez? Bonus!
"Whatever has happened last week, Arsene Wenger got that wrong. Sanchez is the player Liverpool feared, so to see him on the bench will have given everyone a lift."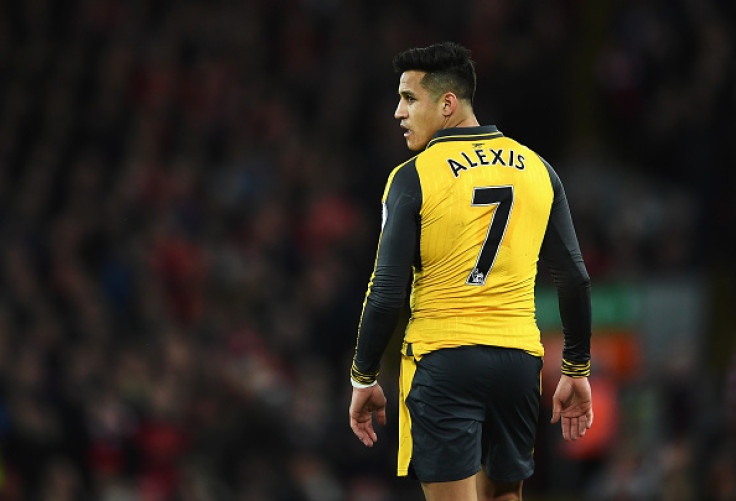 "And we saw when he came on in the second half, the game was a lot more even, and Arsenal were far more dangerous."
Arsenal will host Bayern Munich in the second leg of the Champions League round of 16 tie at the Emirates on 7 March. The Bundesliga club have a 5-1 lead from the first leg and are the favourites to progress further in the competition.