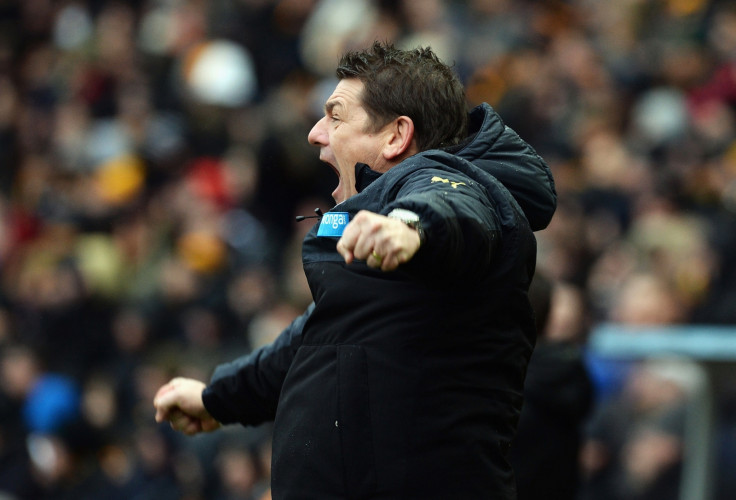 John Carver says the legendary Bobby Robson inspired him to lead Newcastle to new heights after taking over as head coach, with the side winning their first game with him in permanent charge against Hull.
As Hull fight to get out of the relegation battle they looked second best on the pitch to a reinvigorated Toon side, with goals from Remy Cabella and Sammy Ameobi as well as a deflected finish from Yoan Gouffran sealing the win.
And Carver admitted that after being confirmed as Newcastle's head coach the game couldn't have gone any better.
"It was very emotional at the end when I went over to fans," he told BBC Sport. "Not so long ago I was one of them and now I am in charge of this club.
"It was a good away performance and there was not great deal between both side. I can take the pressure and deal with it and let the players go and express themselves.
He added: "Bobby Robson told me - if ever you get the opportunity don't be afraid of it and take it with both hands."
Meanwhile, Steve Bruce will certainly be under a great deal of pressure now as Hull sit on the cusp of the drop zone. The manager insisted that a range of errors after the 30 minute mark cost his side the game.
He explained: "For 30 minutes until Newcastle scored there wasn't much between us but after that it was a cardinal of errors for the other two goals we gave away.
"Once we made the mistake for the second one then it is an awful afternoon for us."
Newcastle now sit in 11th place in the table and surely look safe from relegation, particularly if their good form continues with the side facing Stoke in a week.