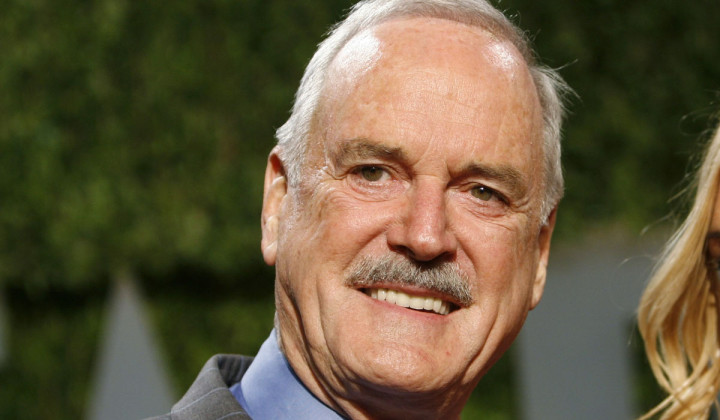 John Cleese says he isn't afraid of Isis (now known as Islamic State) or Ebola because he only has five or six years left before he dies.
The veteran comedian made the comments while promoting his autobiography So, Anyway... at the Cheltenham Literary Festival over the weekend (via Mirror Online). He also spoke of looking forward to his death and why he doesn't make films any more.
"I have only got five or six years left and I will be gone – I won't have to worry about Isis or Ebola," said the Monty Python and Fawlty Towers star.
On the prospect of dying, Cleese said he was looking forward to it because "most of the best people are dead - I will be in excellent company having a wonderful time."
Cleese also explained why he won't be using what time he believes he has left making films. The 74-year-old starred in the three Python films of course, as well as A Fish Called Wanda and supplied his voice for three Shrek films.
"It is too much like hard work," he said. "It is two-and-three-quarter years and I am too old for that process." When asked about the possibility of a sequel to A Fish Called Wanda he said darkly: "If I started on it now I would die."
Finally Cleese had lots to say about the other members of Monty Python, explaining how they were never really "huge friends". He said: "The key to understanding Python now is we have all driven off in completely different directions.
"Michael [Palin], as you know, makes those travel programs that I put on any time I can't sleep. Eric Idle is very good at lyrics so he is writing songs. Terry Gilliam is off trying to raise money for one of his plotless extravaganzas. And [Terry] Jonesy is just insane – he writes children's books and recently went to Lisbon and directed an opera about vacuum cleaners."
John Cleese's book So, Anyway... is out tomorrow (15 October).