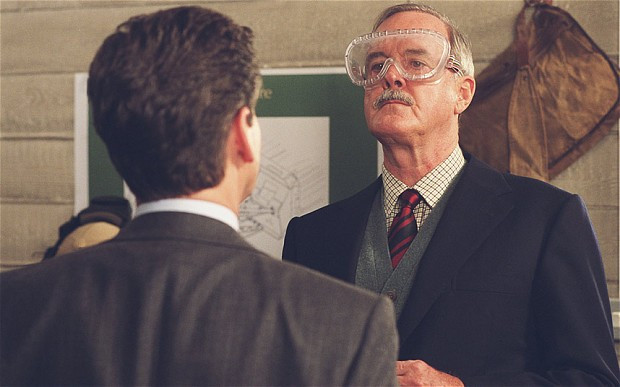 One-time Q John Cleese has criticised Daniel Craig's James Bond films for being "humourless".
The Monty Python member also said that he blames appealing to Asian markets who "are not going for the subtle British humour".
Cleese, who appeared in 1999's The World is Not Enough and 2002's Die Another Day made the comments in an interview with Radio Times.
"I did two James Bond movies and then I believe that they decided that the tone they needed was that of the Bourne action movies, which are very gritty and humourless," he said.
"Also, the big money was coming from Asia, from the Philippines, Vietnam, Indonesia, where the audiences go to watch the action sequences, and that's why in my opinion the action sequences go on for too long, and it's a fundamental flaw.
"The audiences in Asia are not going for the subtle British humour or the class jokes."
Cleese's entry into the series was short-lived thanks to the disastrous critical performance of Die Another Day, forcing a reboot of the series which took Bond in new post-9/11 direction and a portrayal of Bond much closer to that of Ian Fleming's original books.
The change of tone has turned a fair few classic Bond fans off, but has undoubtedly worked when it comes to box office success and critical acclaim. Both Casino Royale and Skyfall have been big successes, with the latter becoming the highest grossing British film of all time.
Skyfall director Sam Mendes returns for Bond 24, which is set for release next year.