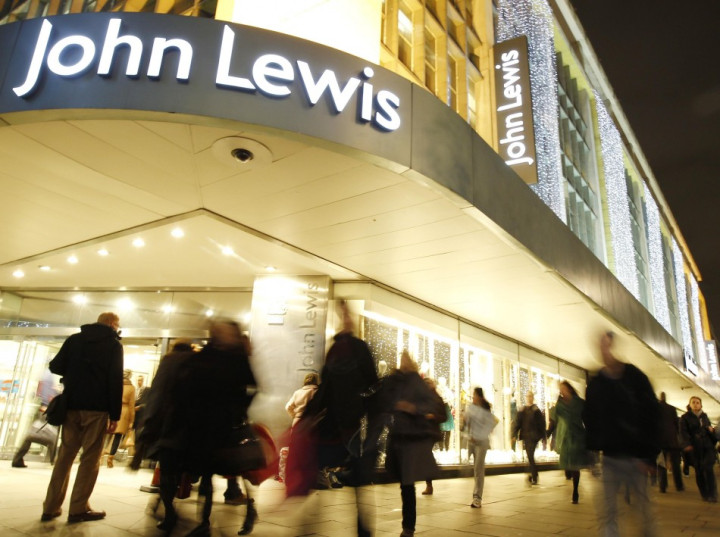 Gross sales were up but gross profits were down for the John Lewis Partnership in 2011, according to its full-year results.
All staff, who are stakeholders in the business, will enjoy a bonus of 14 percent of their annual salary, which amounts to seven weeks' pay, a 4 percent drop on last year.
The company notched up £8.73bn in sales, a rise of 6.4 percent. But profits fell 3.8 percent to £353.8m.
"We have achieved a good sales performance in a tough year for the economy. Profits are lower than last year, but better than expected," chairman Charlie Mayfield said.
"Profound changes are taking place in the retail sector and, importantly, this was a year when we upped the pace of innovation and investment.
"That came at the price of some short-term profit, but leaves us in a good place at the start of this year."
After Christmas, John Lewis reported that it had an "outstanding" festive period, with sales rising 9.3 percent on the previous year.
Broken down into its component companies, John Lewis and Waitrose, revealed both recording a drop in operating profits across the year.
John Lewis stores fell heavily by 20.4 percent to £157.9m. Waitrose stores saw a 5.2 percent fall.
Gross sales were up at both companies, with John Lewis rising 3 percent and Waitrose climbing 8.6 percent.
The large drop in operating profits for John Lewis was blamed on pension changes, maintaining high standards in goods and services, and opening three new stores, including one at Westfield Stratford City mall.
Mayfield remained confident about the year ahead.
"Trading conditions are still difficult and consumer confidence subdued. Despite that, we are continuing to grow faster than the market," he said.
"We are prepared and have shown that we can trade well through these conditions.
"The Queen's Diamond Jubilee and the London 2012 Olympic and Paralympic Games will provide a lift for consumers and I am cautiously optimistic that trading conditions may improve later this year."