John Terry will have millions of eager eyes firmly on him as the Chelsea captain takes to the pitch tonight for England in their first group stage match against France.
The controversial former international skipper has yet again been causing waves back home, with Rio Ferdinand's exclusion from the squad believed to be due to the accusations that Terry racially abused his brother.
Besides that, a red card for an ill-thought out tackle behind play in the Champions League semi final showed that while Terry may be an important part of the Chelsea line-up, but without him they were able to achieve the impossible of defeating Barcelona and going on to win the European trophy.
23 fouls for Chelsea, and eight yellow cards, over the past season may make Terry look like he has a weakness as far as discipline is concerned. But so long as he can keep a cool head in tonight's match up, the 31 year old will be a big influence over what happens both on the pitch and in the dressing room.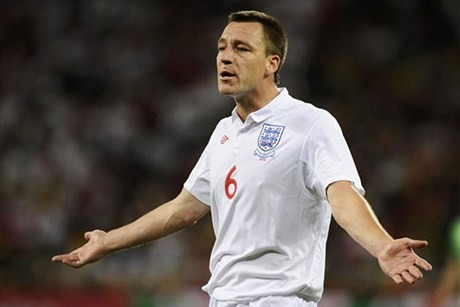 Roy Hodgson clearly has a great deal of faith in Terry, with the manager referring to the defender today as a warrior.
"John's coming in off the back of another very good season with Chelsea, especially towards the end," he said in the Ukraine.
"He played a major part in getting Chelsea to the Champions League final, although he couldn't play his part in it."
Many have questioned Terry's selection in the England line-up, but his statistics point to a player who is very precise and meticulous about his actions, so long as he isn't wound up by the opposition.
According to Castrol Edge Performance Data, his pass completion rate sits at around 90% for both England and Chelsea over the last season. He's won the majority of tackles in both teams, and boasts multiple clearances and interceptions, making 24 in just four appearances for England alone.
While many are discussing whether Rio Ferdinand would have been a better choice to travel to Poland and the Ukraine with England, Terry will have his say over the matter through his performance tonight.
And though the group may appear a lot easier than the likes of the Group of Death, with hosts Ukraine to play and Sweden before the group comes to an end, Terry will have a real chance to show that he's improved his form since the 2012 World Cup.