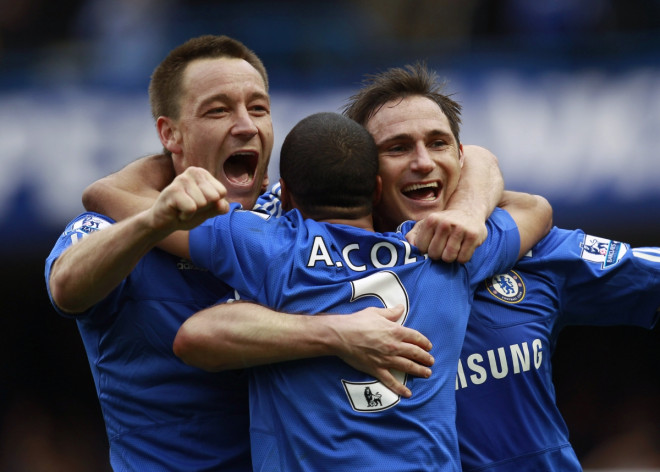 Chelsea manager Jose Mourinho has dropped the strongest hint yet that trio John Terry, Frank Lampard and Ashley Cole will be offered new contracts at the end of the season.
The experienced trio are all out of contract at the end of the campaign but given the club's ruthless policy with players aged over 30, there was severe doubt over their future.
But Mourinho has suggested that following the 1-0 win over Everton that kept Chelsea top of the Premier League, Terry, Lampard and Cole all have a future at Stamford Bridge.
"If they get a contract in this club, which probably they will, they will do based on performance, based on the quality they are showing," said the Chelsea boss.
"It will not be because they are legends or because we owe them something or because they want to stay here at any cost. They are performing."
Terry, 33, has made 25 league appearances this season and scored his third goal of the campaign in beating Champions League chasing Everton on Saturday.
Lampard, 35, has featured just 15 times in the league this season and made just two league starts in 2014 following the signing of Nemanja Matic from Benfica.
The future of Cole, 33, appears the most perilous however having being displaced as first choice left-back behind Cesar Azpilicueta.
However, Mourinho says all three players have contributed sufficiently and the Portuguese boss believes their continued presence is key to Chelsea's future success.
"This is exactly why they belong to this project," Mourinho added. "You could say this is a project for the future. We only want to do this project with young players that have a 10-years future, but no.
"We decided clearly from the beginning that the best way to develop the other guys is to have a nucleus of players like they are. They are important in the evolution of the team too.
"These older players in Chelsea they have a big history in the Champions League. They've experienced everything in the Champions League. The most important thing for us in the Champions League is to have a feeling of knockout Champions League for the players that never did it.
"This is the first time that they play, some of them. Oscar and [Eden] Hazard and these kind of guys."