Former England batsman Jonathan Trott has suggested Michael Vaughan had an "agenda" behind criticism of his decision to return home prematurely from the 2013-14 Ashes tour. The South African-born batsman quit the tour because of a stress-related illness after 19 runs in the first Test at Brisbane.
Vaughan said he felt "conned" by the Warwickshire player after he attempted to explain his problem during numerous subsequent interviews. But Trott has now hit back at the ex-England captain's remarks, suggesting they may have been motivated by his own business interests.
In his new book, Unguarded: My Autobiography by Jonathan Trott, extracts of which have been published in The Times, the batsman explained: "Vaughan, as a highly respected and successful former captain of England, had several strong platforms on which to share his views.
"As well as being a high-profile summariser for the BBC and analyst for the Telegraph, he was also Business Development Manager for ISM, a sports management agency.
"His own website – and his profile on the ISM website – stated: 'He also fulfils an important role guiding the young players on ISM's books as the Business Development Manager.' ISM had an interest in several players on the verge of the England sides.
"So if I was out of the way – and Vaughan's scorn for my condition made it quite clear that he thought I should be banished for ever – might there be more room in the side for the likes of Joe Root, Jonny Bairstow (who was with them at the time but isn't now), Scott Borthwick and Ben Stokes?"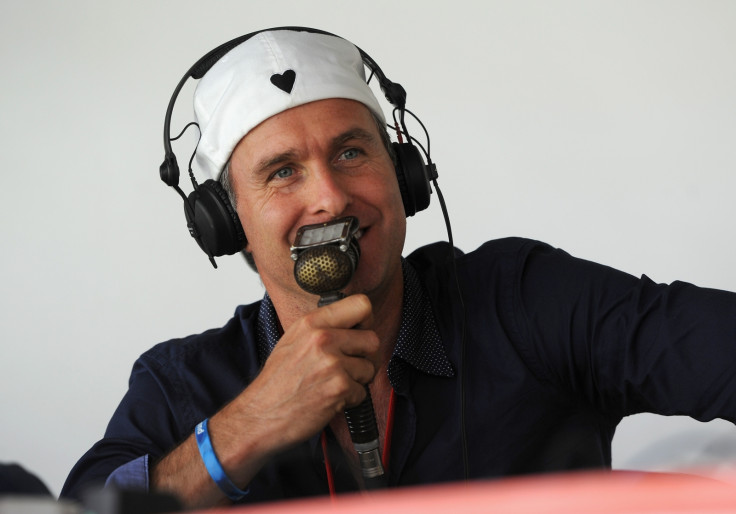 Trott, 35 – who retired from all international cricket in May 2015 – also criticised Piers Morgan for his reaction to the batsman's decision to leave England's ill-fated tour of Australia after one Test match. The Good Morning Britain presenter suggested Trott had quit the tour, which the tourists ultimately lost 5-0, because he was intimidated by fast bowler Mitchell Johnson.
"He said something along the lines of me quitting the Ashes tour because I couldn't handle the pace of Mitchell Johnson and spoke with remarkable authority when he stated I 'wasn't depressed or mentally ill'," Trott wrote.
"I don't know Piers at all – and vice versa, of course – and I'm reasonably sure we've never met. We have a mutual friend in KP, who speaks very highly of him, but to come to those conclusions at a distance and then have the certainty to broadcast them as if they were informed and factual seemed fairly extraordinary to me. And, at the time, it really wasn't very helpful."