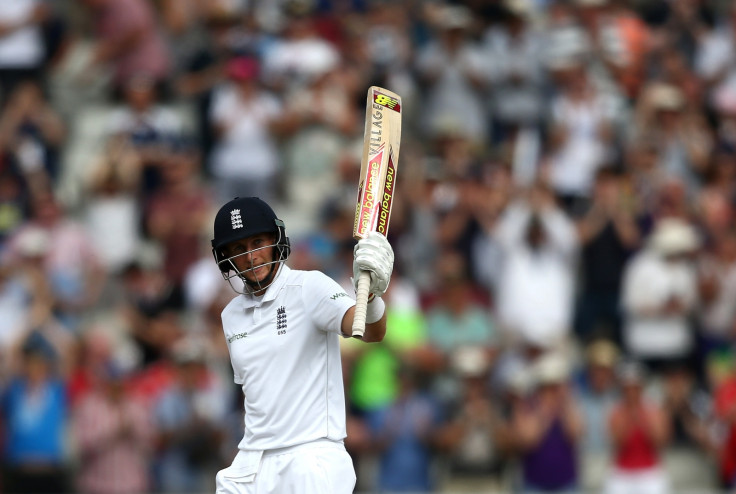 Stuart Broad has hailed England's Joe Root as the most complete batsman he has ever played alongside. The Yorkshireman was named the man of the match in England's 330-run win against Pakistan at Old Trafford and Broad is full of praise for the 25-year-old right-hander.
Broad has played with the likes of Kevin Pietersen, Ian Bell and Alastair Cook, but thinks Root is the most complete player to represent England during his career, which stretches back to 2007.
"In 10 years' time there's no doubt we'll be sat with a glass of red saying, 'Wow, I'm lucky to have played with that Root fella,'" Broad said, according to The Times. "If I had to pick two batsmen to bat for my life, I'd pick Alastair Cook and Jonathan Trott, but I think Joe is probably the most complete batsman I've ever played with. He is a brilliant team man in the way he plays, but he's got every tempo and every shot in the book."
Despite this, Broad insisted his much-hyped teammate still has challenges to overcome as his career unfolds, including maintaining his potential when overseas. "The next step for him would be to consistently perform away from home which is always the biggest challenge for any cricketer," Broad reflected. "With the talent he's got when playing spin I'm sure he's very excited about playing in India."
Broad also hailed the dramatic improvement of England and Warwiskshire all-rounder Chris Woakes, who has established himself as a key part of the Test team this summer. "[Woakes] has become very consistent in putting the batsmen under pressure and when your confidence is that high you feel like you can release the ball at full whack," Broad said.
"He's getting his fingers behind the ball and that's helping him get bounce. You give him the ball and he's got something more about him. You feel like he's there to take wickets and that's the confidence that I gained from that five-fer at the Oval in 2009: that I can do it; I can get Ricky Ponting out; I'm not just a county bowler; I can step up to that next level. This summer has been Chris Woakes delivering that belief."