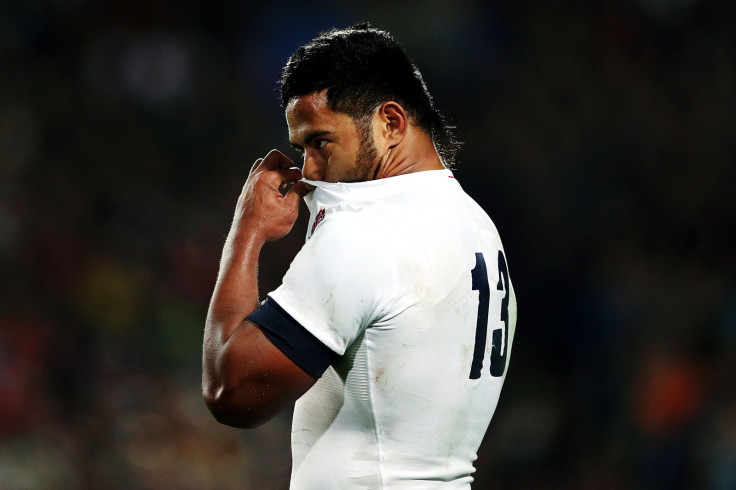 England hero Jonny Wilkinson admits Stuart Lancaster's side will miss the force of Manu Tuilagi, but is confident a stacked midfield can fill the void at the Rugby World Cup in September.
Tuilagi, 24, will not be considered for international duty until January 2016 after he was charged with two counts of assaulting a police officer and causing criminal damage in May.
While a groin injury had cast doubts on whether Lancaster would name him in his squad, his off-the-field indiscretions sealed his fate.
With 100 days to go before the 2015 World Cup begins, Wilkinson, who scored the winning drop goal in England's 2003 triumph, says the hosts must move on from the controversies that provided the backdrop to Lancaster's provisional selection and concentrate on who is available, rather than who isn't.
"He [Tuilagi] is a dangerous player, a threatening player in both attack and defence because he is so naturally gifted. He is actually incredible intelligent the way he goes about his game as well, very skilful," Wilkinson said.
"So he's going to be a miss, but then you have to look at what the England team has got in that midfield three at the moment. Guys are looking at them now thinking they have got it together.
"A guy in the 13 slot who can bounce around the place and is making things happen out of nothing. Also, others in there with their power, those who can be the force which gives the team the opportunities to bring it all together. It's good for the England team to have those options right now and it just shows what that depth of talent can mean when suddenly one guy is out."
Wilkinson, speaking at an event at Twickenham that saw the famous Webb Ellis Cup depart for its tour of the UK and Ireland, also had his say on one of the key individual battles within the England set between opposite numbers Owen Farrell and George Ford for the coveted no. 10 shirt.
Sarcens fly-half Farrell had seen his season cruelly hamstrung by injury. But having missed the entire Six Nations campaign with a knee injury that required surgery, the end of the season saw him return to form with his side, claiming the man of the match award ahead of his friend and rival Ford in the Aviva Premiership final between Saracens and Bath.
"You can't underestimate how tough it is mentally and emotionally being injured and then having someone come in [to your position] and playing so well," Wilkinson continued. "It's not one of those when your sat there thinking: 'Oh he's had a good game but I'll be back in next time,' because you've had a long injury and suddenly he [the replacement] has another good game and then another good game.
"For Owen, the question was what to do about it and he's come back strong.
"They are different players. Owen has that kind of sturdiness that gives off confidence to the boys around him while George has a bit more of that subtle touch, that shows that he is very aware of how to play it in certain situations in attack.
"I don't know whether it will be a horses for courses affair at the World Cup but I think both are going to feature. Maybe a time will come where one will be picked over the other, but they may come down to which team they are playing against."