British and Irish Lions coach Warren Gatland has revealed that Jonny Wilkinson rejected a place on the tour to Australia this summer.
The 33 year old, who retired from international duty in 2011, has enjoyed a renaissance with Toulon, kicking all 24 points to defeat Saracens to reach the Heineken Cup final on Sunday.
Despite Wilkinson's end of season commitments with Toulon, the former England fly half was considered among the candidates to travel down-under this summer but was omitted from Gatland's 37-man touring party announced on Tuesday.
Gatland contacted Wilkinson 24 hours before naming his squad to enquire about his availability, but was informed that due to fitness concerns and Toulon's domestic campaign - which could finish on the same day as the opening tour match against the Barbarians - he would not be available.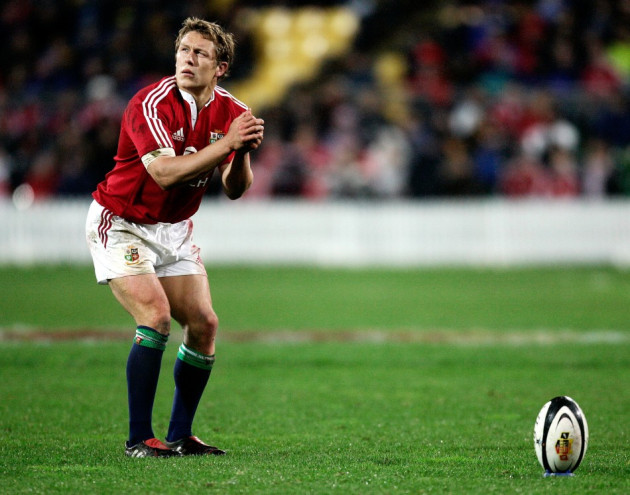 "He wasn't available," said Gatland. "I rang him and asked if he was available and he wasn't.
"I wouldn't have made the call (if I wasn't going to select him). I asked him 'are you available for the tour?'
"I wanted everyone on the plane to fly to Hong Kong but he couldn't make that commitment because he's committed to Toulon.
"He appreciated the call but he said 'to be honest I'm struggling with my body, I'm managing myself week-to-week'.
"I think he would have struggled, physically he would have struggled to do a tour."