Jose Mourinho has confirmed Manchester United are attempting to re-sign Juventus and France midfielder Paul Pogba but admits "it would not be a surprise" if the Old Trafford club failed to capture their number one target. Speculation over the 23-year-old has reached fever pitch this week, despite his agent Mino Raiola denying an agreement has been reached for him to return to the Premier League,
The Daily Mail understands Juve are resigned to losing Pogba this summer in a deal which would be worth £100m ($132m) including add-ons and have already drawn up a list of potential replacements. Chelsea midfielder Nemanja Matic and Newcastle United's Moussa Sissoko are among the potential targets for the Serie A champions in the event their star turn completes a world-record move back to English football.
United have already made three signings this summer in the shape of Eric Bailly, Zlatan Ibrahimovic and Henrikh Mkhitaryan, but Mourinho wants a fourth player before the window shuts on 31 August. And the former Porto, Chelsea and Real Madrid manager is keen to secure a midfielder.
Mourinho stressed on Thursday [21 July] that United were chasing a host of players, perhaps in an attempt to drive down Juventus's asking price. But speaking to journalists on the club's pre-season tour of China, ahead of their match against Borussia Dortmund, the Portuguese coach confirmed for the first time that Pogba is a viable option. However, he also indicated that he doesn't necessarily expect the deal to be completed.
"We have space for a midfield player," he said, according to BBC Sport. "Everyone speaks about one but it would not be a surprise to me if it is not him, if it is another one. We went for profile and we have two more options in front of us and we are going to close one. My relationship with Mr Woodward is very good, it is very open. I give him options since day one, I try to be pragmatic to give him different options so he's not feeling the pressure that 'I need to get this player'.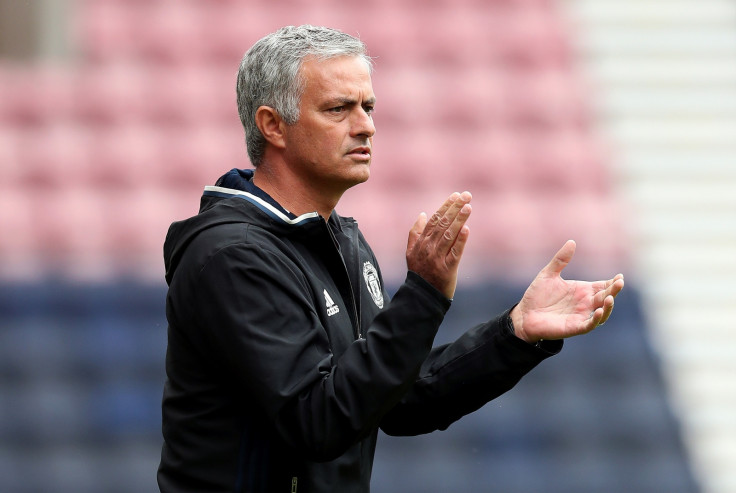 "The manager is trying to make things quite simple for everyone. The market is already difficult. My board does not need pressure coming from the manager; my board needs me to be calm. I really need for the balance of my squad a midfield player, but we have more options.
"You have smoke, you have fire; you used to say something like that right? I am not going to try to make you naïve and make you believe we're not trying for one player [Pogba]," the United boss added. "First of all the player belongs to another club, which is not a small club and a club with economic power to fight for their best players, to try and keep their best players. We know that other clubs are also involved. For us, it is not 'are we going to win the race, or lose the race?' It is not a race, it is just a market and when you go to the market you have other options."