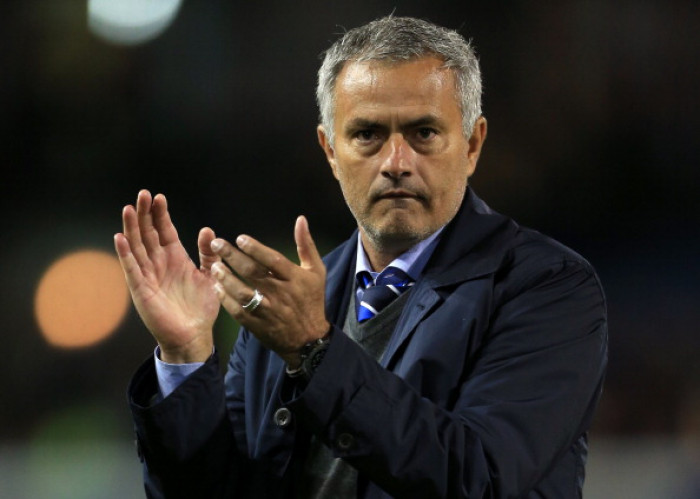 Petr Cech faces life as Chelsea's second-choice goalkpeeper until at least September after Jose Mourinho admitted he was unlikely to alter his Chelsea line-up.
Mourinho praised Cech's attitude since being dropped as the Blue's first-choice keeper for Belgian international Thibaut Courtois but said he would like to keep the same side for the first three matches of the Permier League season.
Monaco and Paris Saint-Germain are reportedly circling Cech, with Monaco reportedly preparing a £10m bid for the out-of-favour Czech international.
Talking about the 32-year-old shot-stopper, Mourinho described him as a "top professional, working as always, being a group man as always, being a Chelsea person as always".
"I think this period [the opening league fixtures] is hard for them and for me," Mourinho told his pre-match press conference.
"There is one match per week for the first three matches. They [the players] clearly feel that some play more and some do not."
Asked whether it was easy to keep the same side following a win, the Portuguese added: "If you win, it is. Victories bring happiness for everyone, not just the ones on the pitch."
"If you play one match a week it is easier for the players. Football players like to play but it is hard. The first three matches is the most difficult part."
The Stamford Bridge boss described Chelsea as "calm" in terms of the transfer market, adding he was not paying attention to Sky Sports' transfer deadline clock.
"For us, there is no tick, tock," Mourinho joked.
On the subject of Mario Balotelli, who is nearing a move to Liverpool, Mourinho, who managed the striker at Inter Milan, spoke only to wish his former players well.
He confirmed Chelsea was at full strength heading into their home match against newly-promoted Leicester on Saturday and had no new injury concerns.