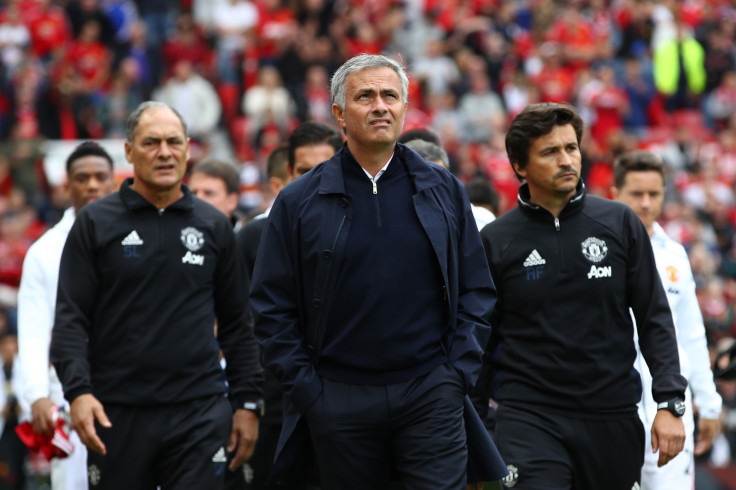 Jose Mourinho slammed some of his Manchester United players for failing to follow his instructions during the derby defeat to Manchester City.
Pep Guardiola's City took a 2-0 lead through Kevin de Bruyne and Kelechi Iheanacho in a dominant first-half performance, before United were gifted a goal of their own in the final minutes of the half after a mistake from debutant Claudio Bravo.
Jesse Lingard and Henrikh Mkhitaryan were both hauled off at half-time and Mourinho admitted post-match his players may have struggled with the occasion.
''What I told them at halftime was that for some of you, it looked like you are trying to do what I told you not to do,'' Mourinho said. ''Some of the boys, they felt the dimension of the game. Everything around the game: the derby, the big game, the focus, the attention. Some of the guys, they felt it.''
While disappointed with the performances of some of his players, Mourinho felt his side was also hampered by poor refereeing decisions of Mark Clattenburg. When chasing an equaliser, United were denied a penalty when goalkeeper Bravo brought down Wayne Rooney, before the United skipper hit a cross that appeared to strike the elbow of Nicolas Otamendi.
"We are disappointed with the result, but we are disappointed with two decisions from Mark," Mourinho told Sky Sports.
"It was a penalty and a red card for Bravo. Even outside the box it's a free-kick and a red card. The second one was also a penalty. Otamendi was a penalty. You can tell me he has no intention, but he has intention. The arm is behind his body; he knows that the cross is not going in his face.
"So that's two penalties against us. Even the best can have not the best days."