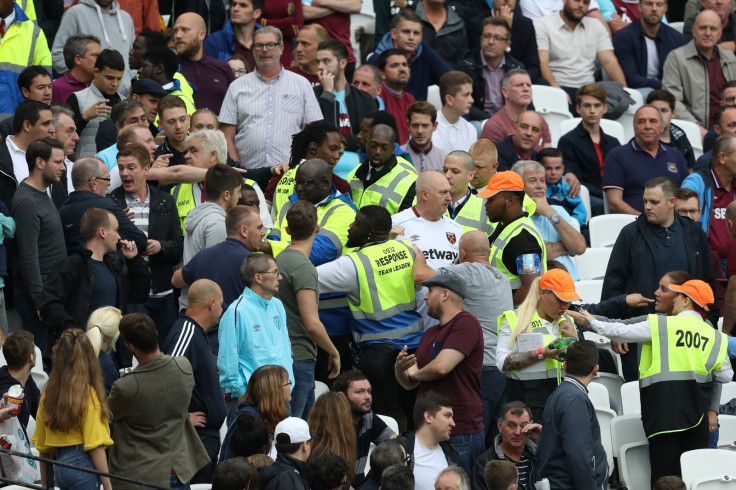 Fans have clashed at Saturday's (September 10) Watford versus West Ham United game in London. The game ended in a 4 – 2 loss for West Ham, which was only the second at their new home, the London Stadium.
The club recently ended its 112-year spell at Upton Park and moved into the former Olympic Stadium, in Stratford, but fans are seemingly struggling to settle into their new place.
It is the club's third Premier League loss of the season and it follows earlier reports of fighting at the club's ground in a loss to Romanian club Astra Giurgiu in the Europa League.
One West Ham fan was seen punching another at that game, which ended in a 1 – 0 loss for the Hammers, as reported in the Sun.
The clashes on September 10 were reportedly between rival fans.
It follows a resurgent comeback from Watford who were losing the game by two goals to nil.
Videos of the clashes between Watford and West Ham United began to be circulated on Twitter following the game.
Fans can be seen tussling with one another as stewards struggle to maintain control.
Following the game, the West Ham Supporters' Club issued a message on its Facebook page.
They said: "Fans fighting in stands, away fans invading home section, throwing bottles, old boys being chucked out for standing, stewards celebrating Watford scoring and team haven't played well in one league game yet. One word, DISGRACEFUL!"