Jose Mourinho believes it will be difficult to draw any meaningful conclusions from Manchester United's eagerly anticipated showdown against Liverpool on Saturday, 14 October.
United head to Anfield with a seven-point advantage over their archrivals and will return to the top of the Premier League table if they avoid defeat, with leaders Manchester City not in action until later in the day.
Mourinho said the current United team was much-improved compared to the side that played out a goalless draw in this fixture last season and stressed that he would treat the trip to Anfield as just another game.
"It's for three points, not four," the Portuguese coach told Sky Sports. "Maybe if we were in a moment of the season where it was a duel between two teams, it would mean more but it's not the case.
"At the same time, in these kinds of matches, every single moment plays a part. We are playing against a good team with very good players."
Mourinho said the signings of Romelu Lukaku and Nemanja Matic during the summer transfer window had made United a more potent force in the Premier League.
"I think we are a better team [than we were last season]," he said. "I think it would be unfair to say Lukaku and Matic did not make an impact, we have to admit that and give them what they deserve.
"But also the team give Matic and Lukaku the conditions to arrive the way they have."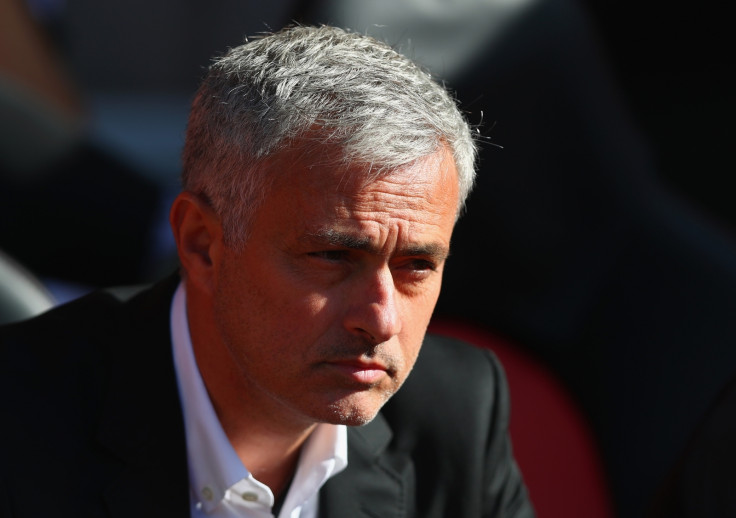 Mourinho also downplayed suggestions that the clash against Liverpool would be the first real test of United's title credentials.
"This is press talk, or pundit talk," he said. "We have to prove nothing. We have our objectives for the season, we know where we want to go and how we have to go.
"One match, one result, one performance – that's not going to change anything."