Jose Mourinho is facing a touchline or stadium ban following his altercation with referee Mark Clattenburg during Manchester United's game against Burnley when he was sent to the stands at half time for confronting the referee over a decision in the first half. Clattenburg had waived away the calls when Matteo Darmian fell into the Burnley penalty box following a challenge, but Mourinho carried his tirade into the tunnel at half-time and was asked to leave the touchline by the referee.
The Daily Mail reports that following a pending charge for his comments against referee Anthony Taylor before their game against Liverpool, the latest transgression could see him being handed a stadium ban ahead of their game against Swansea City next weekend. The Red Devils also have a midweek tie coming up against Fenerbahce in the Europa League as they look to get their season back on track.
Mourinho did not come out for the post match press conference and could face action for neglecting his managerial duties, adding further pressure on the former Chelsea manager, who sees his team currently eight points adrift at the top of the table. Rui Faria was in attendance for the presser and stressed that the team had done everything in their power to take three points against Burnley, who had Tom Heaton to thank for the point.
"You always believe. When the best player on the pitch is their goalkeeper, you always believe that a minimum of one goal will happen but it didn't happen. We need to keep going, to keep fighting and the players need to keep believing because this is the way, with the right mentality and the right approach to every match. The results will come and we will have better days," Faria told Manchester United's official website.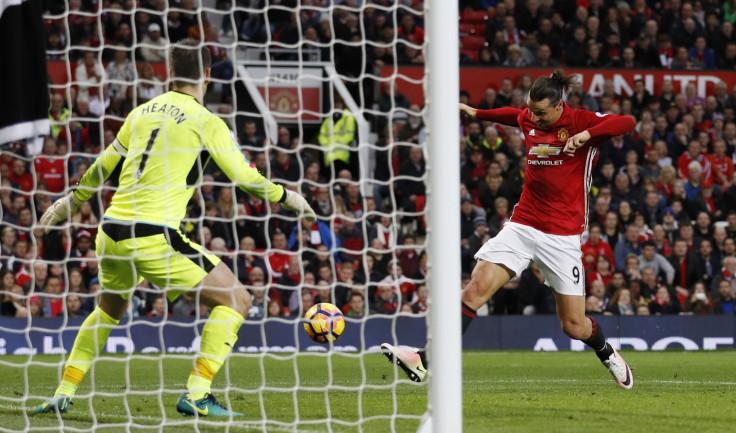 "It was hard. You are fighting since the first second to get the result. We showed that. We controlled the game, we were dominant. With 10 men we kept doing the same, fighting for the same objective and we can't ask more from the players because they were fantastic," he added.