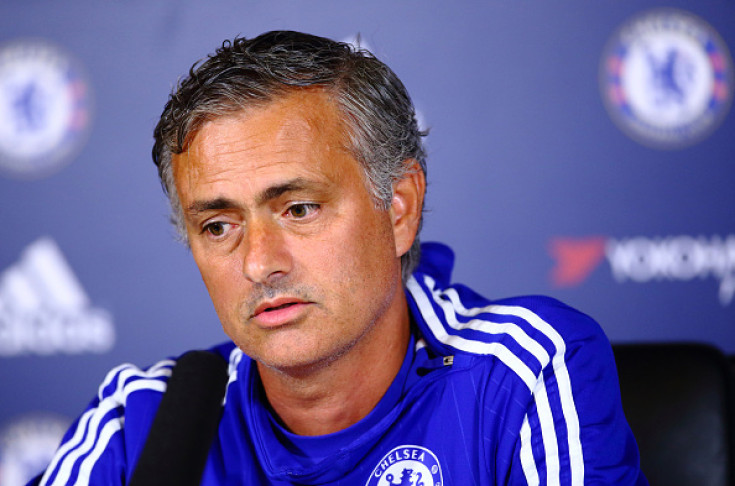 Former Tottenham Hotspur manager Glenn Hoddle has explained why Jose Mourinho does not look happy at Chelsea this season.
The Blues started the 2015/16 campaign with a 2-2 draw against Swansea City. The fixture saw their 'keeper Thibaut Courtois being sent off early in the second half, followed by a disagreement with the Portuguese tactician and his medical team in the latter stages of the game.
Mourinho lashed out at club doctor Eva Carneiro and physio Jon Fearn after they ran to treat Eden Hazard in the final moments of the match against Swansea. Hoddle, however, has said that the former Real Madrid manager has doubts if Chelsea have the squad to retain the title this season.
The 57-year-old, who was a player-manager at Chelsea between 1993 and 1996, has claimed that Chelsea's defeat to Arsenal in the community shield, along with injury concerns to star striker Diego Costa and lack of transfer activities are reasons behind his uneasiness at Stamford Bridge.
"Jose Mourinho doesn't look happy. My guess is that he was hoping that he had the squad to retain the Premier League. And that what he's seen in the last few weeks has left him with major doubts," Hoddle told the Daily Mail.
"Chelsea came back a week later than most clubs for pre-season training. They flew straight off to Canada, and played three games in the US, none of which was particularly impressive.
"They got back only a few days before the Community Shield and Arsene Wenger managed to win against Mourinho for the first time in that match. They looked some way short against Fiorentina in their last pre-season game and again against Swansea on Saturday," he added.
"They haven't managed to sign John Stones yet, though they may get Abdul Rahman Baba from Wolfsburg. Then Diego Costa's hamstrings started to become a worry when he came off against Barcelona in Washington DC and missed the Community Shield.
"And if you're going into the season worrying about Costa, you would also have to have doubts about Radamel Falcao as your No2 striker.
"I suspect all these factors are contributing to Mourinho's unease and explain why he snapped at what seemed a relatively small issue with the medical team," the former Chelsea manager explained.