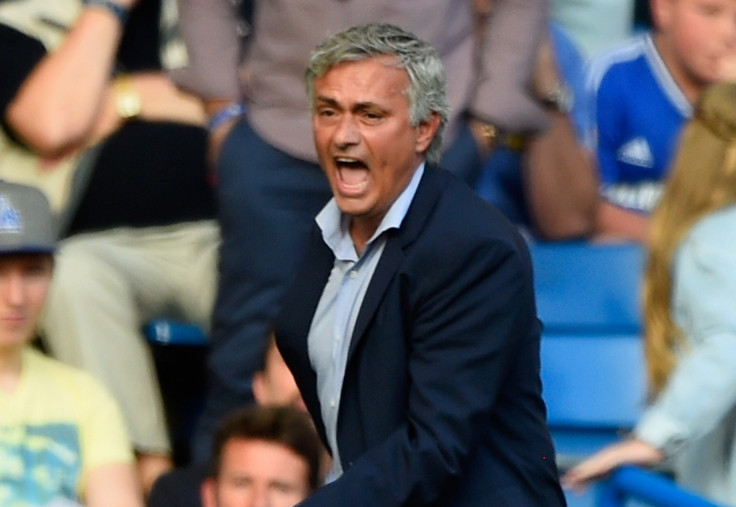 Jose Mourinho believes it is quite difficult for any manager to win the Premier League consecutively and they should be given another chance if they fail.
The Blues manager was asked for his opinion on Manchester City's decision to persist with their manager Manuel Pellegrini, in spite of his failure to lead the club to a second consecutive league title after his initial triumph in the first season.
Mourinho said there were managers who had gone without success for long but were still part of the club's plans.
"Why? Some other clubs, they have disappointed for 15 years and the manager is the same," Mourinho is quoted as saying by Sky Sports.
The Blues drew their first game 2-2 against Swansea City where Thibaut Courtois was sent off for denying a clear goalscoring opportunity and Mourinho will be looking to make sure that he does not lose this game against City, who started their season with a 3-0 win over West Bromwich Albion at the Hawthorns.
The Portuguese manager stated that it was always a more difficult proposition to win the title the first time than retain it, as other teams could emulate the winner's tactics by delving into the market.
"When you win one, it's more difficult to win it twice. Why has no team won the Champions League twice in a row?" the manager added.
"You win the title in a country where you are almost lonely or the opposition doesn't reach the level - you win once, two times, three times, four times, no problem.
"You do it because the other teams have no conditions to react. You win the Champions League, how many teams can react to the fact that they did not win the Champions League? A lot of them can react.
"In the Premier League, if you win the title how many teams are able to react against that? A lot of them can react," he said.