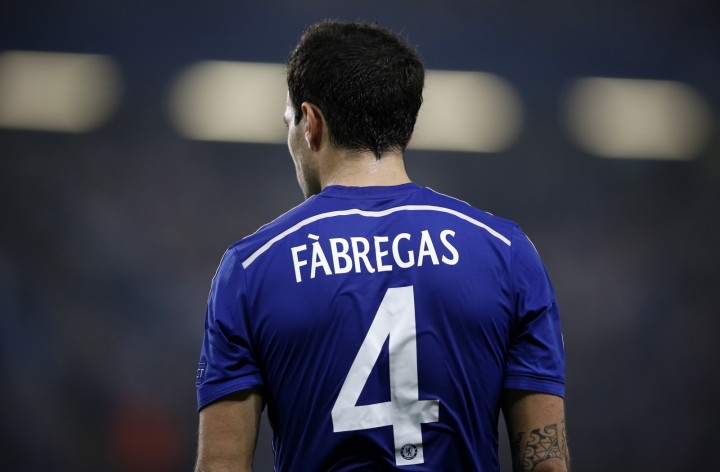 Chelsea manager Jose Mourinho has praised the professionalism of Cesc Fabregas, hinting the Spaniard may be considered when the time comes to name a new club captain.
The former Arsenal star has readjusted to Premier League life in style following his £26m arrival from Barcelona having played an integral role in the club's undefeated start to the season.
Arsenal fans have watched on as their former captain has taken control of the Chelsea midfield, providing nine assists in his first 11 appearances for the club to help lift them to the summit of English football.
Fabregas succeeded William Gallas as captain in 2008 and wore the armband until his return to Cataluña three years later, but could one day inherit the role from John Terry at Stamford Bridge, according to his manager.
"He (Fabregas) is a better guy than I thought," the Chelsea boss told ITV. "He's a fantastic guy, he's a fantastic professional. Now I understand why at the age of 19 or 20 or 21 he was Arsenal captain.
"When I am the manager at Chelsea the armband will go to another arm that has been in this club for many many years.
"But one thing is [the captain's] brain needs to be connected with the manager, and his brain is connected to mine during matches."
Current captain Terry, 33, signed a one-year contract extension during the summer, with Chelsea operating under a policy that sees players over the age of 30 only offered 12 month deals.
The former England international celebrated his 500th game as the Blues skipper in the 2-1 win over Crystal Palace on Saturday and has shown no signs of slowing down after an impressive season alongside Gary Cahill at the heart of defence last term.