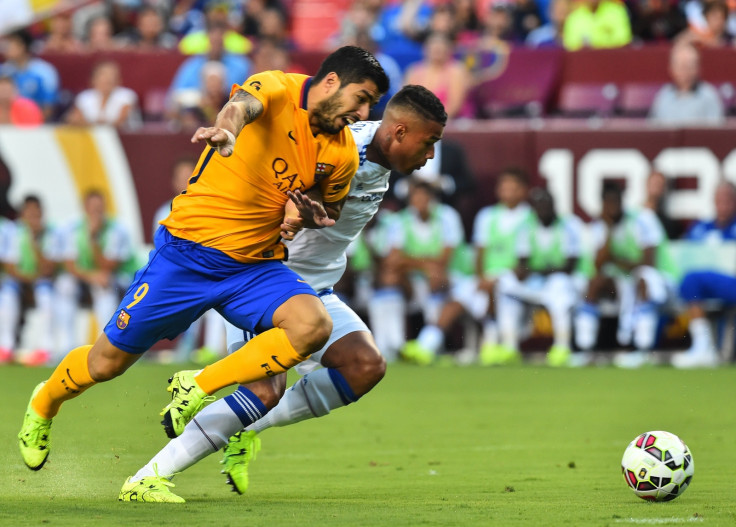 Jose Mourinho is hopeful Chelsea can secure a work permit for Brazilian starlet Kenedy and avoid having to send him out on loan. Kenedy, 19, played for the Blues in their pre-season friendly against Barcelona on Wednesday 29 July after his current club Fluminense granted him permission to do so.
Mourinho was suitably impressed with the player's performance as Chelsea won on penalties after a 2-2 draw. But while the Daily Mail claims a fee of a £6.7m ($10.5m) is already in place to push the move through, Football Association work permit legislation would appear to hamper the club's attempts to sign the player.
FA rules, which were revised in May this year, state an applicant needs to have played in over 75% of senior competitive matches for their country in the past two years to receive a permit. Kenedy's international football has so far been limited to appearances for Brazil's Under-17 and Under-20 sides.
But Mourinho has suggested the club are aware of conditions that will allow them to bring the player in. "We bought Kenedy because we believe in him. He's a very young kid that we believe a lot in, hopefully," Mourinho said after the game, the Guardian reports.
"We have conditions to get him a work permit because we want him. We don't want him to go out on loan. I think we have what the rules demand to get him a permit.
"He was in pre-season with us without the documents so he couldn't play the first two matches for us. Against Barcelona he had the chance to do it and even if it was a friendly I think it was the best debut for a kid, to play against the best team. It was a great night for the kid and a great experience."
Kenedy has spent the past few weeks training with Chelsea on their tour and is expected to become their fifth signing of the summer. Chelsea have already confirmed moves for another Brazilian youngster, Nathan, as well as goalkeeper Asmir Begovic, loan signing Radamel Falcao and Croatian prospect Danilo Pantic.