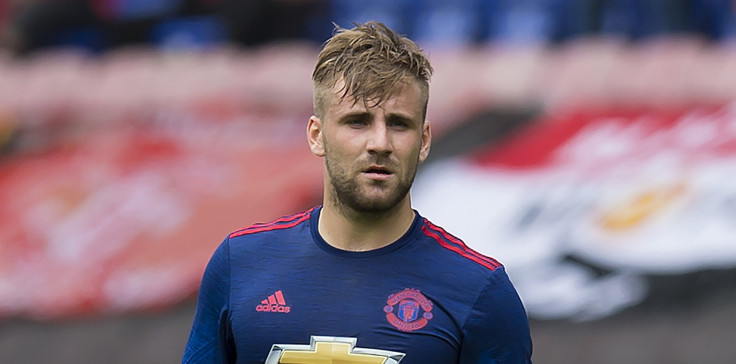 Manchester United manager Jose Mourinho has heaped praise on Luke Shaw's work ethic but urged caution after he made his long-awaited return to first-team action against Wigan Athletic on Saturday afternoon (16 July). The England left-back had been sidelined for a total of 10 months after suffering a gruesome double leg fracture in a Champions League group stage tie at PSV Eindhoven in September 2015 and was warmly received as he managed 45 minutes in a 2-0 pre-season friendly victory at the DW Stadium.
Shaw, since surpassed by club teammate Anthony Martial, became the most expensive teenage footballer in history when he completed a £31m ($40.8m) move from Southampton to Old Trafford two summers ago and subsequently made 20 appearances under Louis van Gaal in 2014/15. He featured in all eight of United's opening games last term before a hefty challenge from Hector Moreno cruelly curtailed his campaign and wrecked any chance of lining up for England at Euro 2016.
Tentative hopes that the 20-year-old might be able to make a comeback prior to the FA Cup final clash with Crystal Palace eventually proved misguided, although Mourinho revealed that he has been working incredibly hard over the summer to regain match sharpness.
"When I found Luke Shaw in the training ground, it was a surprise for me, because I thought he cannot be ready," he was quoted as saying by BBC Sport."But he did fantastic in the summer, sacrificed his holiday, staying in the city and training every day. He is trying hard and was mad to play more than 45 minutes but for me, it's better 45 safe than more, so let's go step by step."
Speaking to MUTV before goals from Will Keane and Andreas Pereira toppled Championship new boys Wigan, Mourinho, who handed United debuts to summer signings Eric Bailly and Henrikh Mkhitaryan during his first game in charge, said of Shaw's recovery: "The worst thing in football is long-term injuries.
"I was expecting him to start the pre-season with some limitations – a little bit of weight and less sharpness. But the physical point of view is good and more than that, the mental point of view is good. The kid was great in the summer. He worked every day at the training ground to try to be ready for this."