Manchester United's new summer signing Henrikh Mkhitaryan is confident that he can gel well in the team and get to know his teammates as soon as possible. The Red Devils played their first pre-season game of the season against Wigan Athletic where Mkhitaryan was among the starters but was taken off at half time along with six others to give everyone sometime in the playing XI.
Mkhitaryan is among three players who Mourinho has signed this summer, including Eric Bailly from Villareal and Zlatan Ibrahimovic from Paris Saint-Germain. The Armenian made 53 appearances for Bundesliga outfit Borussia Dortmund last summer, scoring 19 goals and assisting 24, the best in the division for which he was awarded the Bundesliga player of the year award.
The 27-year-old revealed that he is getting better as he communicates with the team and gets to know his teammates, which will be apparent when the season starts on Saturday, 13 August. The Red Devils struggled to create any clear cut opportunities in the first half but scored two in quick succession in the second period to put the game beyond doubt.
"I would say it was a good game," Henrikh told United's official website. "The first half was a little bit difficult because we couldn't score a goal. But whatever, we made a good game and thank you to my team-mates. I was trying to feel comfortable. I think day by day it will be better."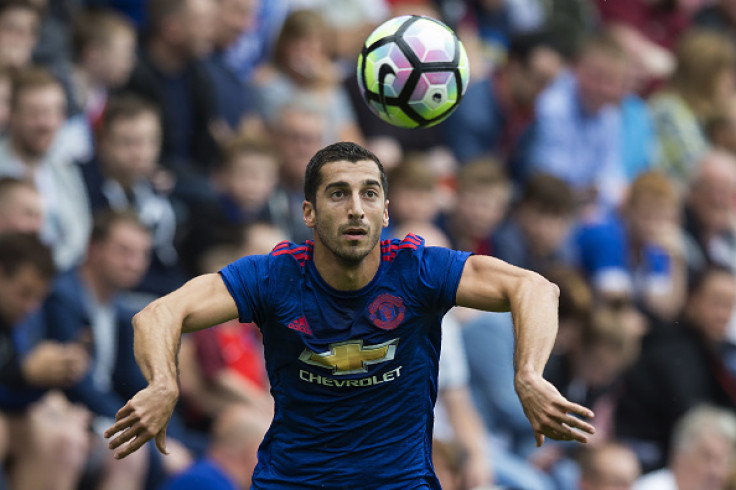 On whether he is slowly but surely understanding his role in the squad, he added: "I am trying, because the first days are always very difficult. You have to get to know your team-mates and their qualities, so I am trying to learn everything very quickly. Game by game it will be better and better. Of course we're getting ready for the new season so we are trying to do everything the coach is asking from us."