Manchester United manager Jose Mourinho is happy with what he saw from Eric Bailly on his first ever outing in United colours against Wigan Athletic in a pre-season friendly. The defender, who signed this summer from Villareal, made it to Mourinho's starting XI in a game which they won 2-0.
Bailly was Mourinho's first signing of the summer before he followed it up with moves for Zlatan Ibrahimovic and Henrikh Mkhitaryan and is keeping a keen eye on a world record deal for Juventus midfielder Paul Pogba. The former Chelsea manager was happy with what he saw from Bailly but insists that the player needs more time on the pitch with the others in order to build a partnership.
Bailly's main problem is he can't speak English, affecting his ability to communicate with his fellow mates in the backline. He is currently managing by conversing in French and Spanish but the Portuguese manager insists that he will keep getting better as the season approaches.
"It is the first time he wears a heavy shirt like the United shirt is," he told MUTV, as quoted by the Mirror. "He can't speak English, he just communicates with the ones that are French-spoken or Spanish so for him step by step that's the reason why I will give him more than 45 minutes.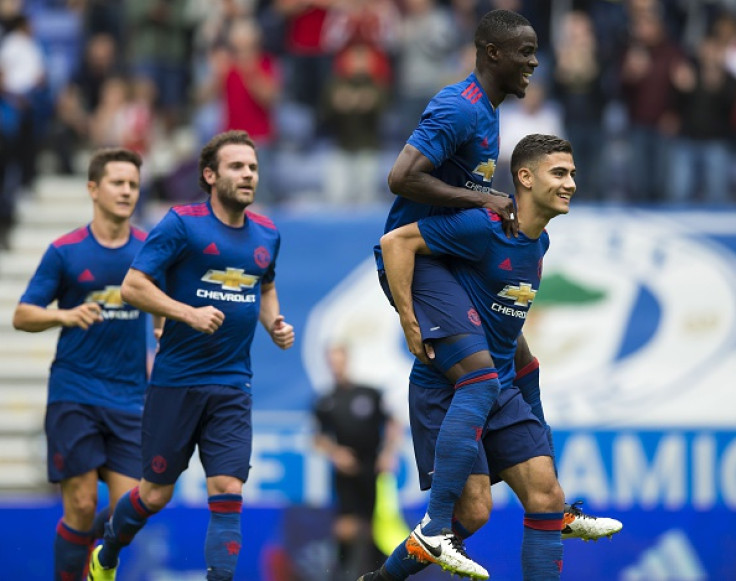 "He's one of the players who I want to give 65/70 [minutes] because more than others [he] needs to play, needs to feel it and needs to start communicating. I will give him everything to try to make him better and better and better like I did previously with other very young central defenders I had in my hands, like for example Varane. I will try to make him the best I can but the reality is that he showed all the potential that we saw when we decided to buy him."