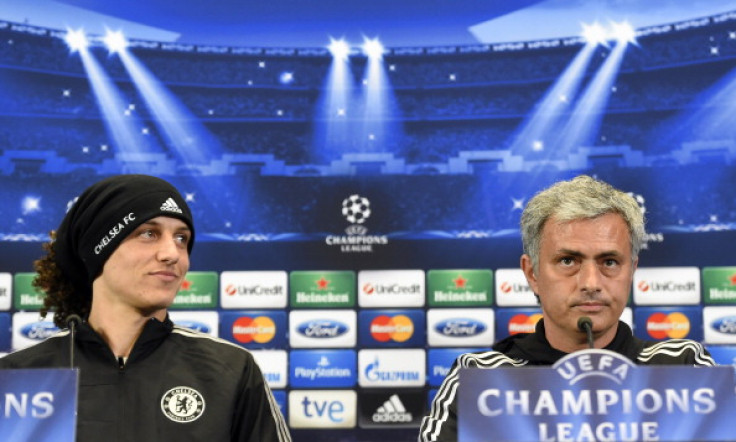 Paris Saint-Germain defender David Luiz has admitted he is confident that Manchester United are looking to replace Louis van Gaal with Jose Mourinho. The current Red Devils manager has come under pressure on several occasions throughout the course of this season as they continued to struggle.
The 20-time English champions suffered a 2-1 defeat at the hands of Sunderland, which was the Black Cats' first victory over United at the Stadium of Light in the Premier League. The latest loss has seen them fail to reduce the gap with fourth-placed Manchester City (47 points), who are six points ahead of the Old Trafford club.
According to the Daily Mail, Mourinho has already informed his friends that his move to United is a done deal. Luiz played under the Portuguese tactician at Chelsea before joining PSG and claims the Brazilian international's former manager will not have any trouble taking the Old Trafford job.
"Coaches come, coaches go, it's part of football. Jose won't be out of work for long, he never is. You can't dispute the success he has had — that is why I am sure Manchester United are looking at him," Luiz said, as quoted by the Mirror.
"I don't think Jose would have any problem taking the Manchester United job. Yes, he will always care for Chelsea, but Jose does what is best for Jose."
Meanwhile, PSG face Chelsea in the first leg of the Champions League knockout fixture at Parc des Princes. The Blues have struggled in the league as they sit in the bottom half of the table, but Luiz has warned his teammates not to underestimate the west London club, considering their league form this season.
"We have always said Chelsea's form in the league means nothing in these two games. They are very capable in Europe, and they will be motivated for these two games," the ex-Chelsea man explained.
"It is important to get a good first result in Paris. I know how Chelsea play, they won't come and just attack at us.
"They will be patient, let us attack, and then try and hurt us on the break. They have the players capable of doing this, so we must be careful."