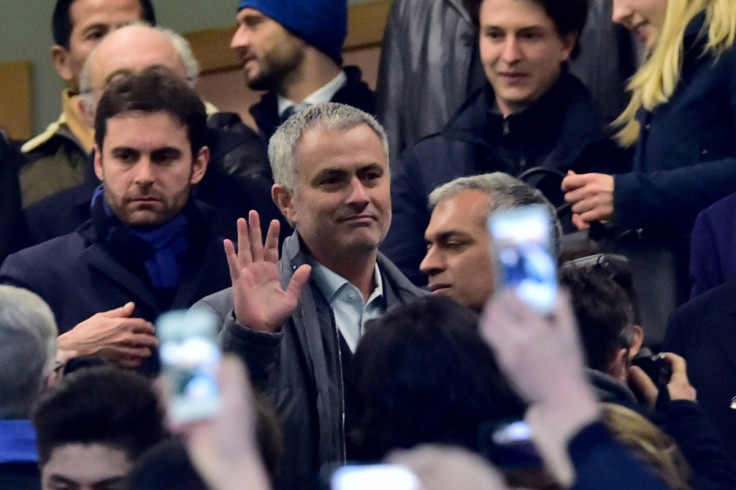 Jose Mourinho insists he has no agreement in place to take over at Manchester United, but hopes to start the 2016-17 season in charge of a new club.
Since leaving Chelsea for a second time in December 2015, Mourinho has been heavily linked with the role at Old Trafford where Louis van Gaal's position has become increasingly untenable.
According to the Manchester Evening News, United have a 'gentleman's agreement' with the Portuguese coach to replace van Gaal at the end of the season. The club's executive vice-chairman Ed Woodward also reportedly reached out to the former Chelsea boss after the club's humiliating defeat to Midtjylland on Thursday 18 February, to ensure his stance has not changed.
A recent trip to Milan prompted speculation a return to Inter, where he won the treble in 2010, could beckon, but for the time being, Mourinho insists he is happy to have no job.
"I read so many different things," Mourinho was quoted as saying by Channel News Asia. "One day it says I go to China, another day it says I go to Italy, and people say I'm back to Inter Milan. I'm here – I'm sure someone will say I am going to the Singapore national team. Every day new things are coming but the reality is I have no job, and at this moment I am happy not to have a job. I'm travelling, I'm enjoying my friends, I'm enjoying my family, I'm enjoying my life."
While Mourinho appears satisfied in not rushing into a new job this season, he says he does not want his break from football management to extend beyond the summer.
"I always feel it is better to wait, not to rush, to be calm, to wait for the right moment, the right move. I think the next season, starting the next season with the new club and new project is probably the best thing to do."