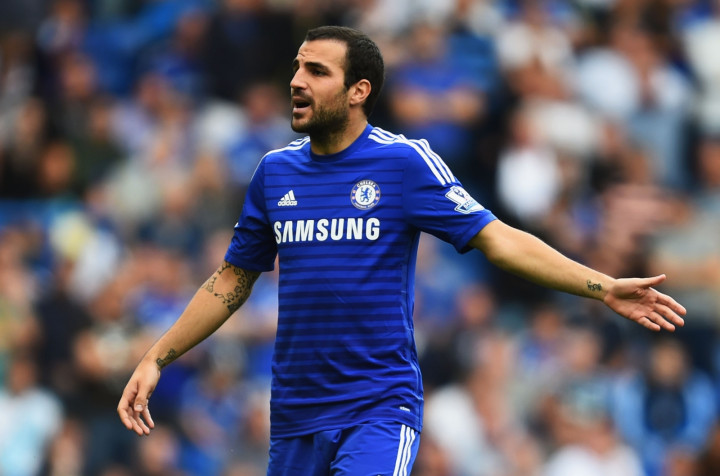 Chelsea manager Jose Mourinho says Cesc Fabregas's exquisite start to life back in the Premier League is of no surprise to him.
The former Arsenal captain has returned to English football after three years at Barcelona without missing a beat, playing an integral role in the Blues' perfect start to the season.
Fabregas has provided four assists in Chelsea's three Premier League wins, which has lifted them to the summit of the Premier League.
The sight of their former skipper filling a midfield void for their cross-city rivals is likely to be a painful sight for Arsenal fans throughout the season and Mourinho believes the player's excellent start comes down to his years of education in north London.
"He doesn't need to adapt," Mourinho told Sport when asked about Fabregas, who moved to Stamford Bridge for £26.2m this summer.
"This is a league that he knows, that he had played in for years [with Arsenal]. He was moulded there. When he came to Chelsea he was very happy to come back to this league.
"When a boy is happy, he doesn't suffer any kind of pressure, he knows that his coach trusts him, knows that his mates admire him, feels important. [His form is] not a surprise to me."
Fabregas made his Arsenal debut in 2003, launching an eight-year career at the Emirates that saw him named club captain in 2008 following the departure of William Gallas.
Having turned down the opportunity to re-sign the Spain international this summer, Arsene Wenger will have to find some way of quelling the threat posed by his former player when the two clubs meet this season.
Arsenal travel to Stamford Bridge in early October, where they lost 6-0 last season, before Fabregas returns to the Emirates for a potentially crucial end-of-season clash in late April.