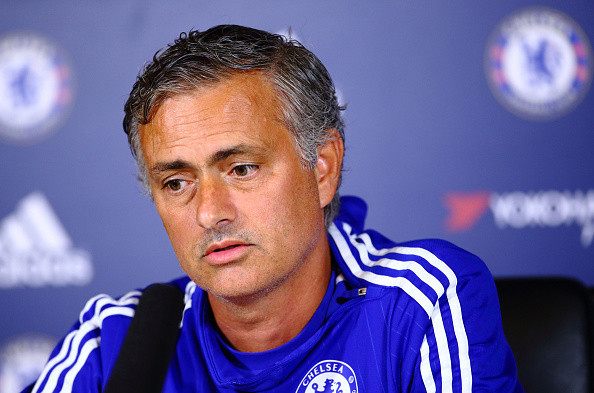 Jose Mourinho is open to adding one more player to his Chelsea squad before the transfer window closes, but insists he will be satisfied with what he already has if no deal can be done before next Tuesday's deadline. The Premier League champions remain heavily linked with Everton defender John Stones, whose personal transfer saga intensified on Thursday when the Toffees rejected his transfer request, having already turned down bids from Stamford Bridge.
But while he refused to speculate on specific names, Mourinho insisted he won't be too upset if any offers from the club in the coming days fell on deaf ears. "I do not speak about other players," he told a press conference on Friday, through Chelsea TV. "If we get one more player before the end of the transfer window, good. If not, that is okay."
The Guardian report Chelsea will make one final push for England international Stones ahead of the closure of the transfer window on 1 September. The champions will reportedly go as high as £40m to sign the centre-half.
But Everton chairman Bill Kenwright's uncompromising stance on the player shows no sign of weakening, however, with manager Roberto Martinez also planning to start Stones in Saturday's Premier League meeting with Tottenham Hotspur.
"He [Stones] is in the perfect environment and at the right football club," Martinez told a press conference on Friday, the club's official website reports.
"We are the perfect environment and the perfect place, as we have in the last two seasons for John. We need to be a winning team and be delighted that we have John with us.
"John will be an incredible part of that process and we are all excited. John is looking forward to the next game now."