Jose Mourinho has questioned the attitude of his Manchester United players after they fell to a shock 2-1 defeat at Huddersfield.
Errors from Juan Mata and Victor Lindelof led to the Terriers establishing a 2-0 lead in the first half at the John Smith's Stadium, with Marcus Rashford scoring a late consolation goal for the visitors.
The defeat was United's first in the Premier League this season and leaves them five points behind leaders Manchester City, with Mourinho saying that the attitude of his players at Huddersfield was worse than in a friendly match.
"When I lose matches, I like to lose matches because the opponents were better than us and had more quality than us," the Portuguese coach told MUTV.
"When you lose a match because of attitude, that's really bad."
Mourinho was especially aggrieved by Ander Herrera's post-match interview at the John Smith's Stadium, in which the midfielder claimed Huddersfield played with "more passion" than the visitors.
"I heard Ander Herrera in his flash interview saying the attitude and desire was poor," Mourinho said. "Oh my God, when a player says that and feels that, I think they should all go to the press conference and explain why.
"Of course, it concerns me. It happened today so why can't it happen tomorrow. I don't even remember a friendly match when our attitude was so poor."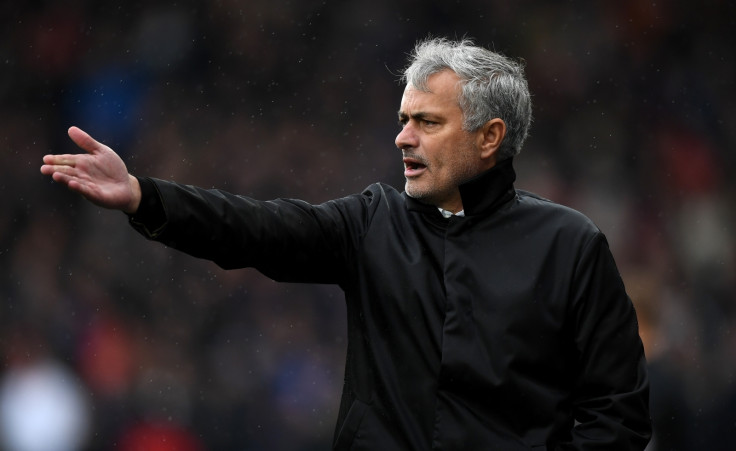 The former Chelsea and Real Madrid boss refused to single out Mata and Lindelof for mistakes that led to Huddersfield's goals in the first half and said the team had to collectively take blame for the defeat.
"If we had an amazing game, you point the finger and say we lost undeservedly due to an individual mistake, but it was not the case," he stated.
"I was waiting for that mistake. It was Mata and Victor but it could have been another one as the attitude was really poor."