Former Scotland boss Gordon Strachan has urged Jose Mourinho to use Manchester City's celebrations after their 2-1 win over Manchester United to motivate his squad.
The aftermath of the derby clash was marred by ugly clashes between both sets of players and support staff in the vicinity of the visiting dressing room at Old Trafford.
The confrontation was reportedly sparked by Mourinho taking offence at what he perceived to be over-exuberant celebrations by the visitors, who moved 11 points clear at the top of the Premier League table with the win over United.
The Portuguese coach is reported to have had milk thrown at him, while City coach Mikel Arteta suffered a cut to his head.
Strachan said he could understand Mourinho's reaction to the visitors' celebrations and urged him to use the incident to fire up his players.
"I think the main problem with it is that you come up the main tunnel to the dressing rooms and the manager's office is right next to the away dressing room and further on is the home dressing room," Strachan, who played for United for five years, told Sky Sports.
"I can understand [Mourinho's reaction], I really can, because I would like to think if I had players like that, I could say to them, 'Listen, we've won it, get change, shut up and let's get on the bus'.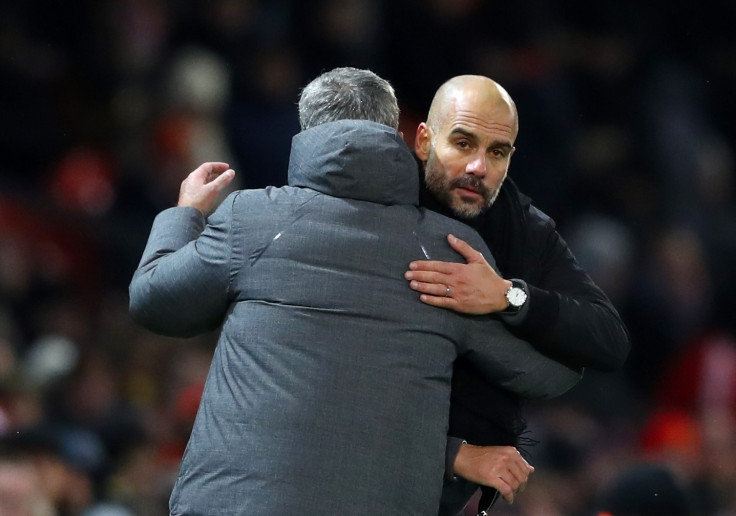 "If that was [former United boss] Sir Alex [Ferguson], in the next team talk, he would say, 'Do you remember what they were doing in there when we got beaten?' So that would be his power, anger and motivation for the next game hearing people singing, dancing and cheering.
"If I was going to be doing anything now, I would be saying, 'Do you remember what happened on Saturday? They think they've won the league, they think it's easy, they've enjoyed coming here. Let's do something about this. Every time you make a run, think about that. Every time you go for a header, bullet it into the back of the net because they were enjoying themselves'," Strachan added.