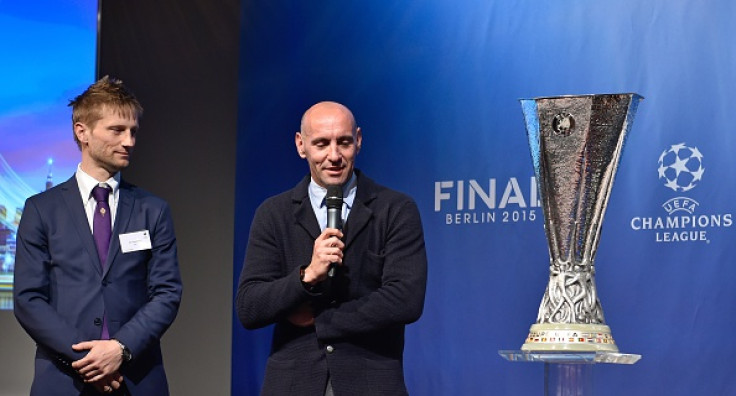 Manchester Unitedhave made an approach to bring Sevilla sporting director Monchi to Old Trafford. The 47-year-old has been instrumental in the La Liga club's success in the last decade, helping them win nine trophies in the process.
According to Spanish publication AS, Monchi has had a fall-out with high-ranking club officials. He has one year left on his contract and wants to leave his current employers and the Red Devils have tabled an offer as they are keen on securing his services.
There have been rumours of his exit in the past, but his case has never advanced to this stage. The former goalkeeper at Ramon Sanchez Pizjuan went ahead and cancelled an appearance on club TV on 29 May and an interview scheduled for 31 May, the report said.
Jose Mourinho took charge at United after replacing Louis van Gaal. The Dutchman was shown the exit door just days after he guided the Red Devils to FA Cup success after defeating Crystal Palace in the final.
The Portuguese tactician wants Monchi at Old Trafford in helping the 20-time English champions with transfers. According to the Daily Mail, in the last decade, Sevilla sporting director helped the club make a profit of €200m (£152m, $223m) in the transfer market, which has seen him being called "Mr Moneyball".
The same report claimed that the Spaniard has informed Sevilla that he is leaving the club. Monchi has earlier spoken exclusively to IBTimes UK and had gave an insight on how he helps his manager in landing a player, who suits the team's requirements.
"I consider myself a tool for the manager. Unai Emery [Sevilla manager] tells me the profile of player he is looking for. Then, my scouting team starts working," Monchi told IBTimes UK.
"Coordination with the manager is very important. Coordination in the scouting structure as well. I lived part of 2014 in London to improve my English and I was able to watch the daily activity of English clubs on site. Whereas the Premier League smashes us when it comes to organisation, TV rights, relationship with the supporters, etc, they can improve their scouting structures".