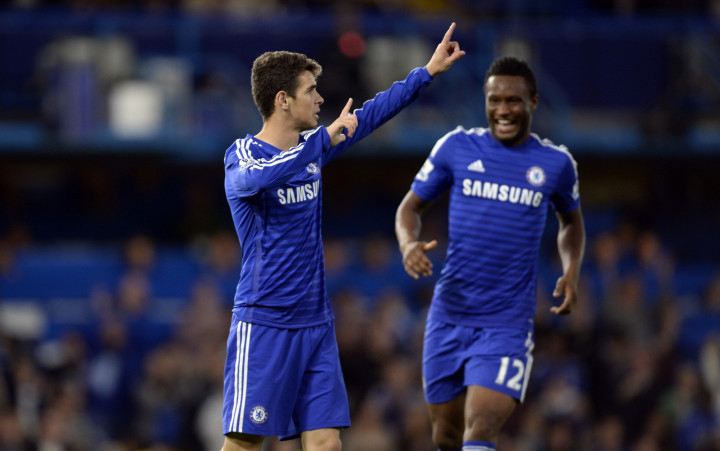 Chelsea assistant first team coach, Steve Holland, has praised both Blue starlets Kurt Zouma and Nathan Ake, after the pair were handed starting roles during the Capital One Cup 2-1 victory over Bolton on Wednesday.
The Blues progressed into the fourth round of the competition with Zouma eventually scoring the opener in his Chelsea debut.
The 19-year-old centre-back joined the Blues in January but spent the remainder of last season at Saint Etienne before completing his return to Stamford Bridge this summer to back-up John Terry and Gary Cahill following David Luiz's departure.
"Kurt is a player who has waited patiently for a chance to play. We have talked about him for games in the Premier League although he hasn't yet. He is in the discussions. He is not an inexperienced kid," said Holland, according to Chelsea official website.
"He has played games for St-Etienne both as a right-back and centre-back, he is a France Under-21 international in a strong group, and tonight without being particularly tested he was immaculate. What he did have to do he dealt with comfortably and being a threat in the opposition penalty box is a big bonus for a centre-back,"
"There will be more difficult tests ahead for him but he did everything that was asked of him tonight as did Nathan Ake, another young player who has played in the first team before. It was no surprise he was almost pass-perfect. I don't recall him making a bad decision.'
Meanwhile, Holland urged Oscar to improve his goal tally this season, after the Brazilian scored the winner in the second half of the game to deny Matt Mills' equalizer.
"It was a real quality strike. We said at half-time we were really happy and it needed one or two individuals to produce the quality to make the difference, and in the end Oscar's moment of quality won the game. That is an ability he has got. Playing behind the striker it is important you are not just a good link player but you threaten and score goals.
"If you play with two stable midfielders as we did with Ake and Mikel then your front four have to threaten goal, and Remy, Schurrle, Oscar and Salah all did that. We know Oscar is a talented player and we hope he will now go on a scoring run."