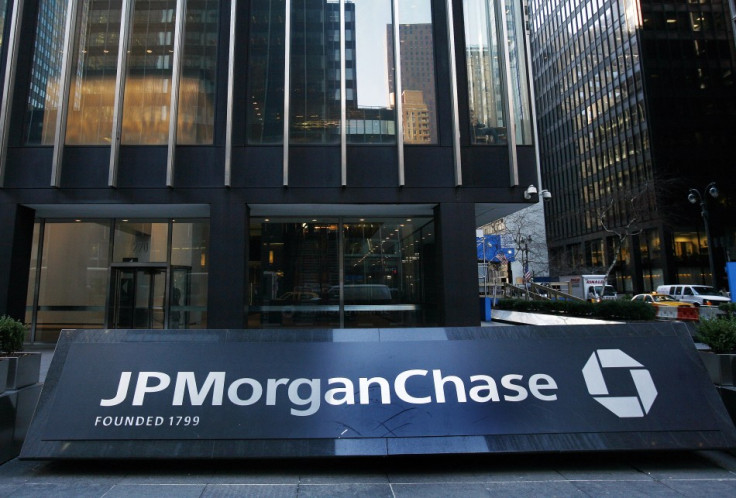 Fitch Ratings downgraded JPMorgan's credit rating one level after its revelation of a $2 billion (£1.2bn) trading loss on Thursday.
Fitch has lowered JPMorgan's Long-Term Issuer Default Rating (IDR) to A+ from AA-, and its short-term grade to F1 from F1+, according to a statement from the credit rating agency. The agency also placed all parent and subsidiary long-term ratings on rating watch negative.
The surprise revelation of the trading loss at America's biggest bank has raised concerns about the company's sound risk-management practices. JPMorgan shares fell six percent following the announcement on Thursday at post-market trading.
Standard & Poor's also expects the possibility of wider problems with the hedging practices of the company, and it indicated a downgrade if the company's bad judgment proved to be a broader loss, and if it misses its financial targets.
S&P lowered its outlook on JPMorgan to negative from stable while maintaining the IDR at an A rating.
Moody's is also reviewing the company for a possible two-level downgrade. The credit rating agency was reviewing 17 lenders and securities firms with global capital-market operations, according to a Bloomberg report.
On Thursday, JPMorgan's Chief Executive Jamie Dimon told analysts that the loss was due to bad hedging strategies adopted by its traders at the Chief Investment Office (CIO), through which the company hedge its portfolios.
The loss was on its synthetic credit securities, which are generally derivatives that are used as a way to imitate the security's performance without the actual buying or selling of the debt. "The strategy taken at its CIO had been riskier, more volatile and less effective than previously believed," Dimon said during a conference call.
"There were many errors, sloppiness and bad judgment. These were egregious mistakes. They were self-inflicted, and this is not how we want to run a business," Dimon admitted. It is believed that the losses occurred when the company tried to unwind a portfolio of its hedge fund instruments.
The revelation of the massive loss at America' biggest bank has damaged the reputation of the company's risk management practices and that of its chief executive, one of the self-styled kings of Wall Street.