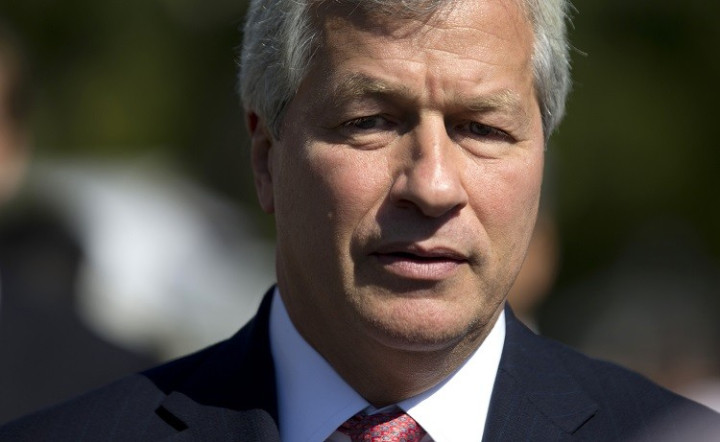 JPMorgan has stumped up billions of dollars worth of litigation fees, fines, settlements over the past year, as a number of civil and criminal investigations came to a close.
However, as US banking major is reportedly facing a rare criminal action and billions of dollars in penalties due to its relation with Bernard Madoff, it looks like the bank's troubles are far from over.
IBTimes UK decided to look at the bank's raft of legal woes and fines.
Legal Expenses and Provisions
Paid: $9.2bn
Prepared: $23bn
JPM's latest results show that the bank was hit by $9.2bn worth of legal expenses which resulted in the US banking giant posting its first ever quarterly loss under chief executive Jamie Dimon.
The legal expenses, which worked out as $7.2bn after taxes, include money JPM is setting aside for future settlements with authorities.
Dimon called the litigation issues "painful" as the bank revealed that it has set aside a bumper sum of $23bn for any legal fees, settlements and other legal expenses.
The Infamous 'London Whale' Event
Legal Losses: $6.2bn
Fines: $920m
In May 2012, trader Bruno Iksil, nicknamed the "London Whale" for his preference for huge trades, and his colleagues at the London unit of JPM's Chief Investment Office lost billions of dollars through bad bets in a portfolio that was specifically designed to hedge the bank's risk exposure.
In September 2013, JPM was fined $920m by US and UK financial regulators over the London Whale trading scandal for bad conduct.
Debt Collection Refund
Refund: $300m
In September this year, JPM was ordered to refund $300m to customers after US regulators ruled that two million clients were harmed by the banks debt collection and other credit card procedure practices.
The Consumer Financial Protection Bureau and the Office of the Comptroller of the Currency (OCC) ordered the bank to return $309m to customers that were charged for the credit-monitoring services they never received.
The regulators also said that there were errors in the way the investment bank pursued customers through the court.
However, the refund order is not a fine so therefore does regulators and prosecutors can still slap JPM with financial penalties in the future.
US Mortgage Scandal
Settlement: $13bn
In November this year, JPM reached a $13bn settlement with the US authorities over the sale of bad mortgage securities in the run up to the financial crisis in the country.