Juan Martin del Potro has been handed a wildcard for September's US Open after claiming silver in the men's singles competition at the Rio 2016 Olympic Games. The Argentine was defeated by Andy Murray in four sets but has been rewarded for claiming his second Olympic medal with a place in the main draw at Flushing Meadows.
The 2009 champion, who defeated Roger Federer to claim his one and only grand slam title, has not featured at the final major of the year since 2013 due to a persistent wrist injury. The 27-year-old is currently ranked 141st in the world having won just 14 singles matches in 2016 prior to his run in the Brazilian capital.
Since winning the US Open seven years ago, Del Potro has endured a career disrupted by injury. He has undergone multiple bouts of surgery on both wrists, which has restricted his progress. In Rio, he defeated world number one Novak Djokovic and Rafael Nadal en route to the final where he collected his second Olympic medal – having won bronze at London 2012.
"It was like a dream," Del Potro said after the 5-7 6-4 2-6 5-7 defeat to Murray. "I never see something like that in other courts, in other tournaments. The crowd make something special with me all week. And also the Brazilian fans was cheering for me with too much respect. That's strange. I think the people make a fantastic tournament. They deserve to see good tennis from us.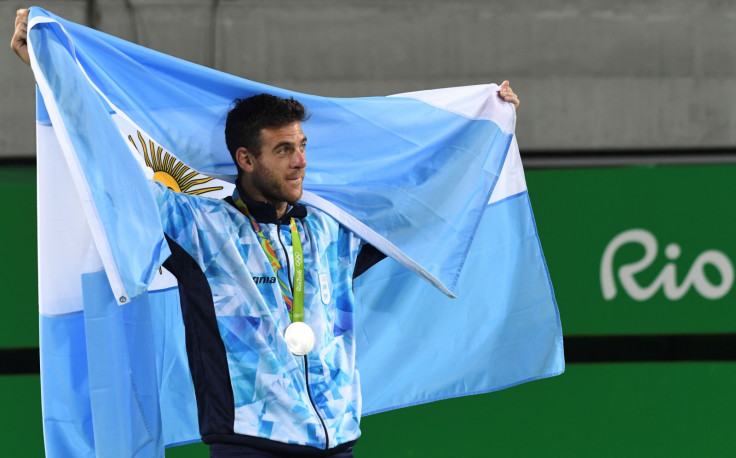 "My best goal is trying to finish the year healthy, without problems with my wrist. I'm doing a smart schedule already. I will play a few more tournaments. After this, I think I have enough tennis for a while."
Meanwhile Great Britain's Laura Robson has been awarded a wildcard into the qualifying draw. The 22-year-old has been nursing a wrist injury for the last two years but claimed her first title since recovering after beating Julia Elbaba 6-0 6-0 to win the Koser Jewelers Tennis Challenge in Landisville.
Robson has not recorded a grand slam victory since she reached the third round in 2013 – losing to Li Na – coming 12 months after a career-best major performance at the US Open when she battled to the last 16 stage. The Melbourne-born left-hander will need to win three matches to reach the main draw.
The US Open runs from 29 August to 11 September, with qualifying starting on Tuesday 29 August.