Juan Martin del Potro claims he almost quit tennis due to a succession of wrist injuries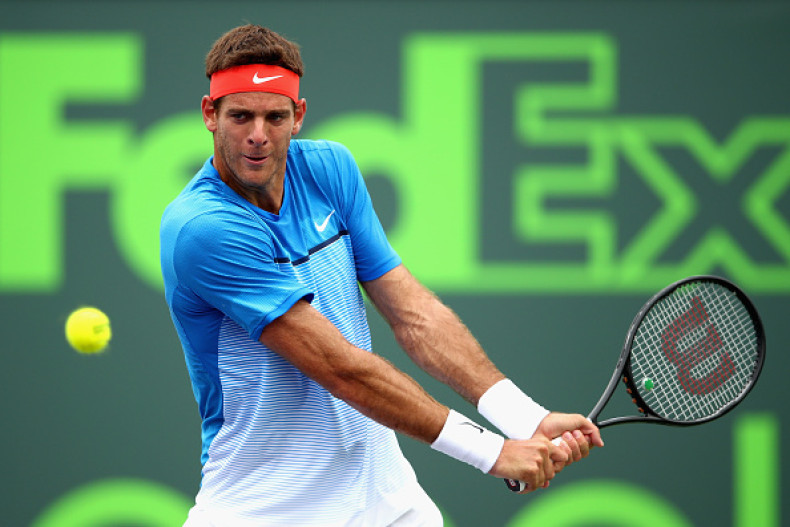 Former US Open champion Juan Martin del Potro has claimed he almost quit tennis following a succession of wrist injuries, but is still confident he can regain his lost form. Del Potro came into the limelight in 2009 when he stunned Roger Federer in the final of the 2009 US Open. However, he has since then failed to live up to his promise partly due to a number of wrist injuries he has to endure.
"I was close to quitting tennis. I got frustrated at home and I didn't watch tennis on TV because it was a sad day for me", said Del Potro as quoted by Eurosport.
"It was close, but now I have many good things to take from the tour. I would like to play tennis and that's it. Hopefully after my third surgery, the problem is almost fixed and I am here, playing tennis again."
"I'm still confident in my game and still looking forward to playing with the top guys in the same condition, not like (Indian Wells), when I couldn't hit my backhand at 100 per cent. Maybe in the future I will get that chance."
The Argentinian returned to the tour nearly 11 months after undergoing wrist surgery for the third time and reached the semi-finals of the ATP 250 series of Delray Beach Open. Since then, however, the results have been a little disappointing but he has been able to play relatively pain free.
The US Open triumph in 2009 helped the 27-year-old reach number four in world rankings and greater things were expected from him only for injuries to strike. In fact, since 2014, he has been able to complete only 22 matches as he had to undergo two more surgeries to his tendon. The Argentinian is currently ranked 366 in the world.