Nicole Gibbs claims receiving messages supporting Raymond Moore's sexist comments on tennis players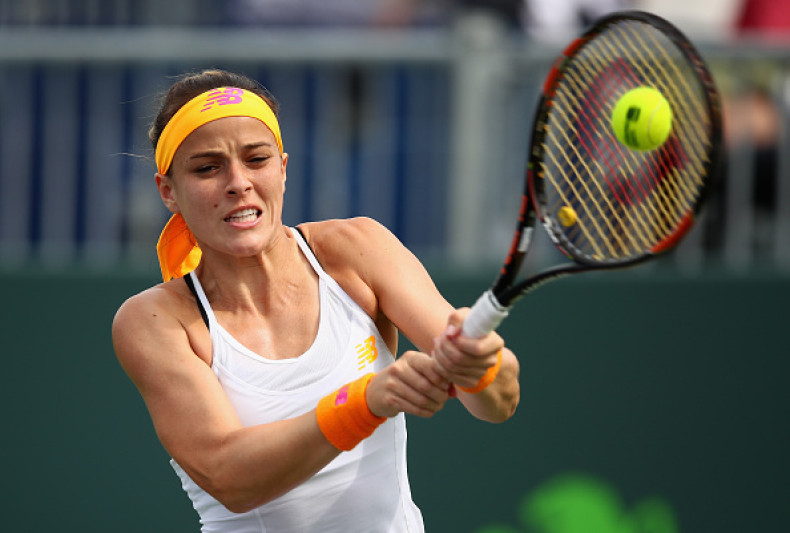 American tennis player Nicole Gibbs has reignited the debate on sexism in tennis, claiming she received messages from players who supported the comments made by former Indian Wells tournament director Raymond Moore.
Moore, who kicked off a controversy in March following his remarks that the WTA rides on the coat-tails of the men's tour and that female players should get down on their knees every night and "thank God that Roger Federer and Rafael Nadal were born", resigned from his post following the comments.
Moore's remarks were widely criticised by various figures in the world of tennis, with current world number one Novak Djokovic first agreeing with his comments, only to back down and apologise later.
The world number 71 claimed that all men on the tour did not support equal prize money, saying "For me, being told that what I am doing is second class in nature. Moments after Raymond Moore's comments at Indian Wells a few weeks ago, I received messages from ATP players, goading me, asserting that Moore's reasoning was sound", as quoted by the Guardian.
"I have had countless individuals, men and women alike, suggest to me that tennis skirts are the principle driver of revenue on the Women's tour.
"From average, high-school-aged male tennis players challenging me to matches because they're sure they could never lose to a girl, to male coaches telling me, 'In women's tennis, you don't even have to be talented to succeed."
It has not been a very good year off the field for the sport of tennis, with various controversies rocking both the men's and women's tour. From Moore's sexist remarks to Maria Sharapova's doping ban, to the match-fixing scandal, tennis in general has had a year to forget.