Argentina tennis player Juan Martin del Potro's run in the recently concluded Rio 2016 Olympics reminded the world of the talents of a player plagued by injury. Del Potro, who has struggled with wrist injuries for almost half a decade, surprised everyone with his performances at Rio where he reached the finals only to lose to Andy Murray.
That Del Potro secured a silver medal was in itself a crowning achievement, considering the Argentinian admitted he came close to quitting the sport due to the succession of injuries he has had to endure.
The 27-year-old, who burst on to the scene when he won the US Open in 2009 beating the favourite Roger Federer, hopes he will be able to show the fans and his opponents glimpses of that form, which made him an overnight star.
"It's like yesterday for me. You live in great moments in this tournament, at this city, at this stadium. Now I don't know what could be the next step for me. Six months ago I was not even playing tennis. I had been close to quitting for the last year. So it doesn't matter if I'm in the top 10, top 50 or top 100. When I get on the court and see the crowd, hear them cheering for me, it's amazing. I don't care about the rankings or winning the tournament", Del Potro said as quoted by the Telegraph.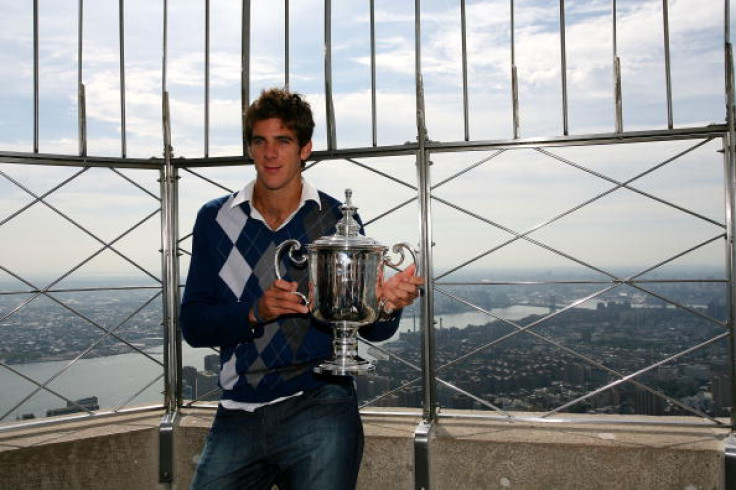 Currently ranked number 145 in the world, Del Potro needed a wildcard from the US Tennis Association to enter the main draw at Flushing Meadows, but with the form he is currently in, it is no wonder that the bookmakers list him as the fourth favourite to win his second US Open title.
However, Del Potro is not looking that far ahead claiming he is just happy to be playing injury free and hitting balls once again.