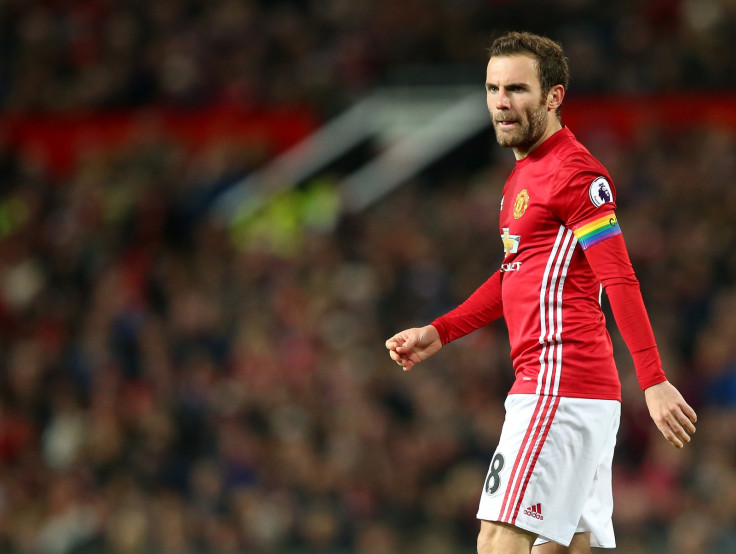 Juan Mata believes that Manchester United are unlucky to be out of the Premier League top four but is convinced that his side could take advantage of the crucial busy Christmas period to turn that situation around. The Red Devils have won the past two games against Tottenham and Crystal Palace and the Spaniard has urged his side to continue the good run in the coming clashes as the rest of the rivals will surely drop points.
United enjoyed an impressive start to the life under Jose Mourinho after winning the first three Premier League games of the season. However, they have failed to keep up that consistency since then and are already six points away from the Champions League places which currently belong to the leaders Chelsea, Liverpool, Arsenal and Manchester City.
Mata believes that a run of four consecutive draws at home with Stoke City, Burnley, Arsenal and West Ham have brought his side to the recent situation. Yet, the former Chelsea star believes that his side have what it takes to turn things around as they have played better than their sixth place on the table suggests.
"We had four draws at home that we should have won under normal conditions. We missed some chances and in football it is not enough to deserve it, you have to win. But if you see our games, our stats and how superior we have been to the rivals in some matches we should have more points in the table," Mata told IBTimes UK following United's 2-1 victory at Crystal Palace.
"We know December is a very important month. This week every rival has won apart from Arsenal but beating Crystal Palace was crucial. There are many games coming up and I think if we do a good month we will be close to Champions League places because our rivals are going to drop some points.
"Beating Palace was key and it is very important to win also at West Brom because it is another difficult stadium. Then we have two games at home [against Sunderland and Middlesbrough] and hopefully we can get all the points. The Premier League changes a lot. Our target is to do a good month and if we do it I think we'll be close to the top four."
United have also dropped many points after conceding goals in the last minute of some games. The win over Palace was the opposite though as the Red Devils secured all the three points thanks to Zlatan Ibrahimovic's goal two minutes from time. Mata admits that Mourinho's side didn't play at their best at Selhurst Park but still should have won the game before as after the break he saw a legal goal ruled out for being offside.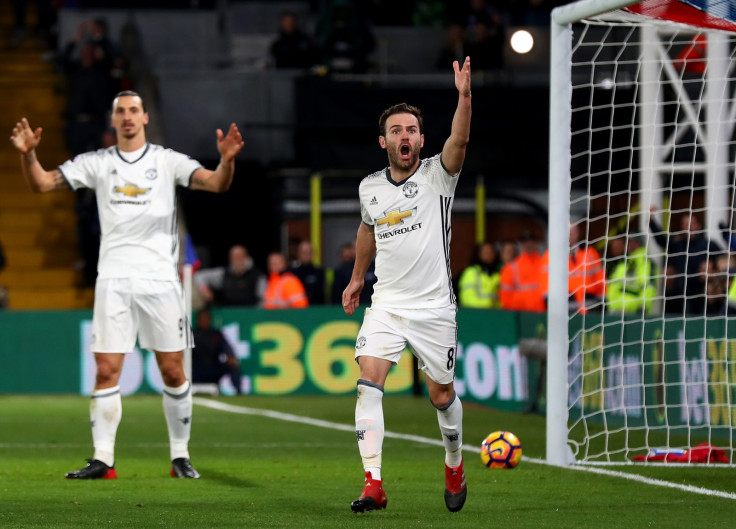 "There are games where you can play better. Palace was a complicated stadium. It's a small pitch and the rivalry is very physical. We started well, then they improved but what mattered was getting the three points. My goal was unlucky because I think it was not offside. But in the end we won and that's what matters," Mata said while hailing the importance of Ibrahimovic and Paul Pogba to the team.
"Pogba and Zlatan were decisive with one goal each. We are very pleased to have them with us. Zlatan is a player who gives us a reference in the attack, holds the ball well but also knows how to move to create spaces. He scores almost every time the ball reaches the area. He has impressive stats, I think he has already scored 14 goals and hopefully he will continue the streak."
Mata believes that United need to continue this consistency to fight for the titles but declined from addressing the improvements since Mourinho took over from Louis Van Gaal until knowing how the season ends.
"Mourinho has brought a different style and a different way to train [from van Gaal]. Hopefully he will also bring the consistency and the competitiveness that we need to win titles," the United star said. "At the end of the season we could say [whether we are a better team than with van Gaal]. We have signed very good players and those of us who have been here for several years understand the responsibility of wearing the United shirt. But at the end of the season we will see where we are and what we have done."