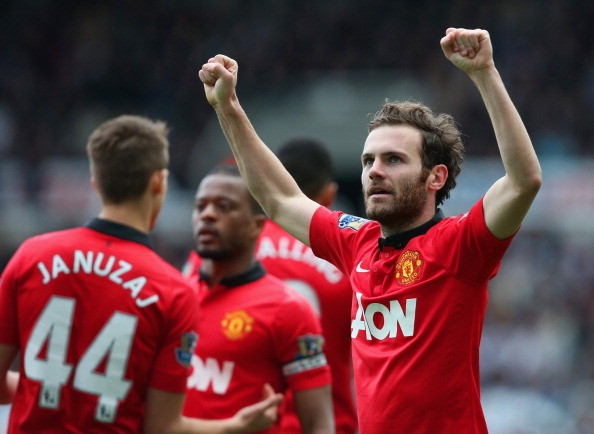 Juan Mata has thanked David Moyes for his enormous influence during his £37m January move from Chelsea to Manchester United, wishing him and his staff the best luck in the future.
The former Everton boss was sacked last week following a disastrous season in charge at Old Trafford which saw his side fail to qualify for next season's Champions League and slump to seventh in the Premier League.
But Mata has used his official blog to thank Moyes for his support, hinting that the Scot was crucial in his decision to move to Old Trafford during the January transfer window.
"Obviously I don't want to forget that, since the beginning of the week, David Moyes is no longer our manager. I wish him and his technical staff the best of luck in the future, and I do thank him for his continuous interest in me and his importance during my transfer to become a Manchester United player."
Mata became United's record signing and also just the second player to join the club during Moyes' 10 month tenure having already signed Maourane Fellaini on deadline day last summer.
The Spaniard scored a brace in the 4-0 victory over Norwich in Ryan Giggs' first game as interim manager and even though he started the game on the bench the Spaniard was quick to express his delight with the result.
"That win was extremely important for sure, since it was a happy ending to a complicated week with big changes, as you know. It was Ryan Giggs' first game as a manager after plenty of years of success on the pitch, and the truth is everything went well. It was not easy, of course, but in the end we got a convincing 4-0," he said.
"Our fans deserve that, indeed. They deserve scores like this one because, in this tough season, they have gone home with a downcasted face too many times. So that's what we are going to try in the remaining games."
Mata turned 26 on Monday and concluded by stating he "will keep trying to make the most of my life and to enjoy the present."