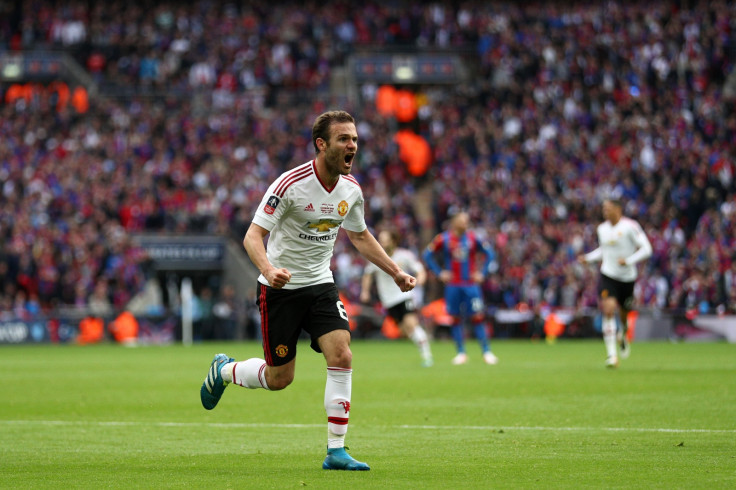 Manchester United midfielder Juan Mata is reportedly seeking assurances about his future at the club following the appointment of Jose Mourinho. The Portuguese coach – who has signed a three-year deal at Old Trafford – sold Mata to the Red Devils during his second spell in charge of Chelsea, so his arrival has cast doubt over the Spaniard's future.
Mata has been in and out of the United side this season and following the arrival of Mourinho, it is unclear if he is part of the club's long-term plans. He has, therefore, instructed his advisors to seek assurance about his future, according to the Daily Mail.
The diminutive attacker, who signed for United for £37.1m ($54.2m), wants to stay at Old Trafford after winning the FA Cup. But having previously revealed he did not enjoy a healthy relationship with Mourinho at Stamford Bridge, it has been widely speculated he will soon be sold.
The United star previously rubbished Mourinho's suggestion he was a luxury player, insisting his goals and assists output justified his place in the Chelsea side. "If a luxury player is a player who scores and assists and has good stats, then I'm happy to be a luxury player," he said of the new United boss in 2015.
"I want luxury players in my team. I like creative players and players who do different things. It's easy to say certain players are luxuries, especially when you've lost a game. When you lose a certain kind of player – the creative players – always get the blame."
He added: "I've scored as many goals for Manchester United in the Premier League as for Chelsea, but in something like 30 games less. In terms of scoring and assisting and I'm quite happy with the states, and stats don't lie. They are facts."