Manchester United star Juan Mata has played down his side's 2-1 defeat to Manchester City on Saturday (10 September) after pointing out that the season has only just started and there were only three points involved. The Spaniard has, however, urged his teammates to move on ahead of a busy week which will see the Red Devils begin their Europe League campaign with a visit to Feyenoord on Thursday before a Premier League trip to Watford.
United approached the derby on a high after a fine start to life under Jose Mourinho with a 100% record in the first three Premier League games of the campaign. However, they failed to maintain the good run against City after Kevin de Bruyne and Kelechi Iheanacho gave the visitors a two-goal lead following an impressive first-half. Zlatan Ibrahimovic later pulled one goal back to make the final scores 2-1.
"We have suffered the first defeat of the season and, after the initial disappointment, I think there is no time for mourning. On the contrary, it's time to analyse the aspects of our game that we need to improve, and carry on with hope and motivation. It was an important game, but let's be realistic: the season has just started and there is still a long way to go," the Spaniard wrote in his weekly blog. "Obviously, the result was painful for us, both for the fans and for the team. Losing a derby is always something tough to take, but I'm sure there are many good moments for us to enjoy in the next few months."
Mata watched the whole game from the bench after Mourinho opted to use Henrikh Mkhitaryan and Jesse Lingard instead of him. He admits that City were the better side during the opening 45 minutes but believes United could have rescued a point following an impressive fightback in the second-half.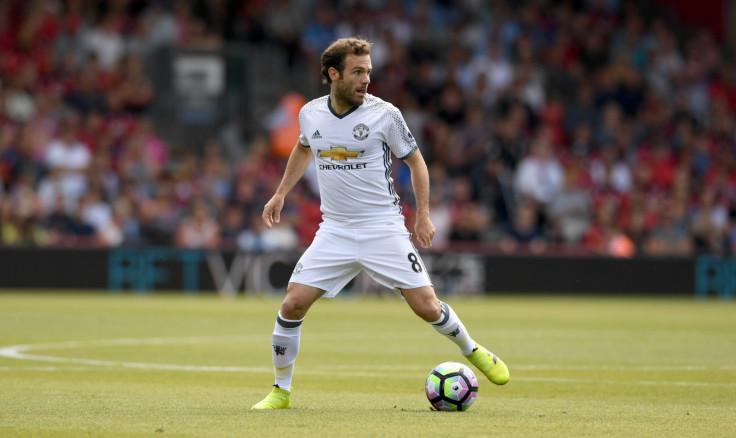 "To summarise the game before moving on, I would say that City were better than us in the first-half, but after Zlatan's goal and our improvement in the second-half, the game was pretty much alive. When things became more box-to-box they took advantage of it and also had chances to get more goals, but finally the score didn't change and the three points slipped away from us," he said. "Yes, three points, because in the end, and despite the game being a peculiar one, it wasn't a final or anything like that, since we are in September. We have to remain positive and, as from now, think about next Thursday."
One way or another the former Chelsea star has urged his side to put the defeat behind them ahead of the two difficult coming games against Feyenoord and Watford.
"On Thursday we're going to play the first game in the Europa League, away against Feyenoord, a classic in European football. They have one European Cup in their trophy cabinet and they are having a great start of the season, with five wins in five league games. It's going to be a very demanding debut in this competition," Mata added.
"The Premier League will be back next Sunday with a visit to Watford. Last season we struggled a lot to beat them, both at home and away, so I have no reason to think it's going to be easy this time. They just won at West Ham after a good comeback and they have scored in every game so far. It's meant to be a tough game and if we want to get the three points we will have to be at our best."