Jose Mourinho has revealed that Manchester United's derby loss to Manchester City, despite being disappointing, was not the end of the world as such results happen in big games. The Portuguese manager cited the example of Liverpool's 4-3 win at the Emirates against Arsenal on the opening weekend of the season and insisted that the Red Devils will come back strongly in the remaining fixtures.
United went two goals behind in the opening 30 minutes but pulled one back through Zlatan Ibrahimovic before half time after goalkeeper Claudio Bravo failed to catch a cross cleanly, allowing the Swede to halve the deficit. Mourinho made two changes at half time, with Henrikh Mkhitaryan and Jesse Lingard coming off, to make way for Ander Herrera and Marcus Rashford, who had an instant impact after coming into the game.
However, United toiled hard to take something from the fixture but were slightly unfortunate with a few refereeing decisions, with Mark Clattenburg refusing claims for two penalties, especially one against Bravo after he stormed into Wayne Rooney in the box and left him on a heap. However, the referee waived the protestations away and also refused to hand United a spot kick for a handball inside the box.
City had opportunities to extend the lead themselves, with Kevin de Bruyne hitting the post and Martin Demichellis scuffing his lines in the United penalty box.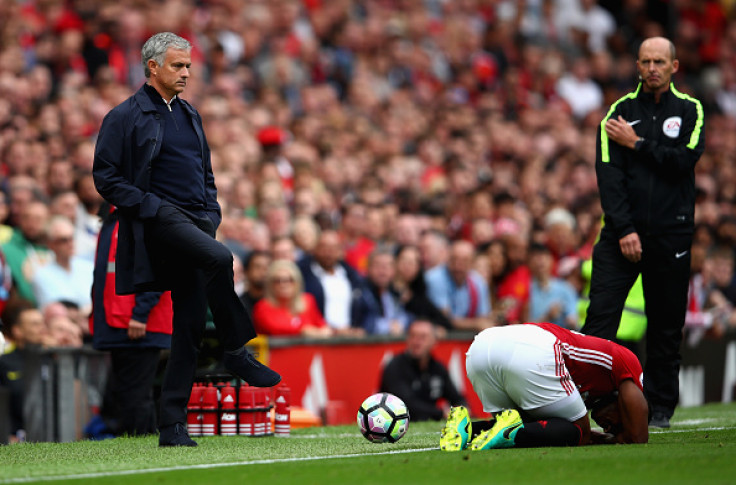 Mourinho added: "You know that in this league you are always going to lose matches and you know that especially between the big teams, three results are more than possible to happen. So I don't open my mouth when Liverpool go and beat Arsenal at Arsenal, when City beat Man United here, when Man United beat Chelsea or Tottenham away – nobody opens their mouth with surprise because it's a normal result. But of course we're sad and disappointed with the defeat."